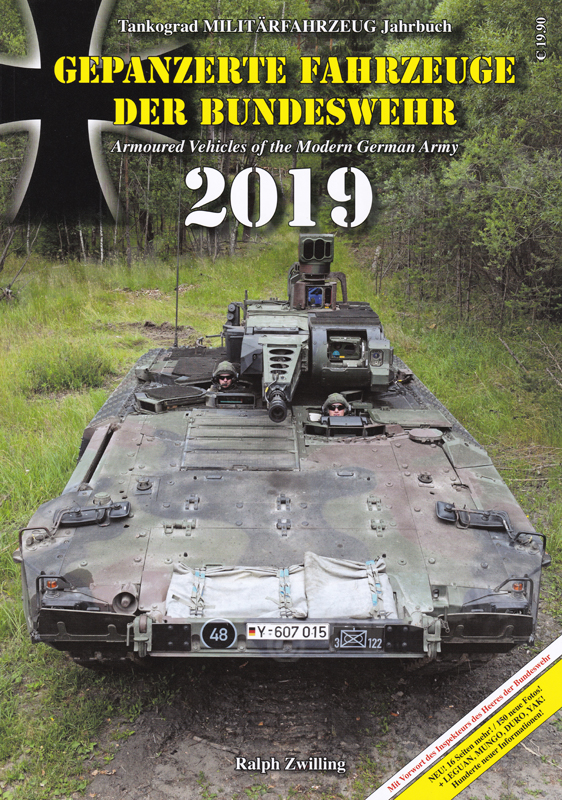 In a few days, our new yearbook Armoured Vehicles of the Modern German Army 2019 with a foreword provided by the Chief of the German Army, Lieutenant General Jörg Vollmer, will get released by Tankograd Publishing.
The new yearbook includes many new vehicles like the Leopard 2A6MA2, Bridge Layer Leguan, DURO, Yak, Mungo 1 & 2, AGF Serval as well as more than 150 new photos and many new information.
If you are interested in the equpiment of the modern German Army, do not miss to get this publication!