BW – ATF Dingo 2 GE A2.2 SDA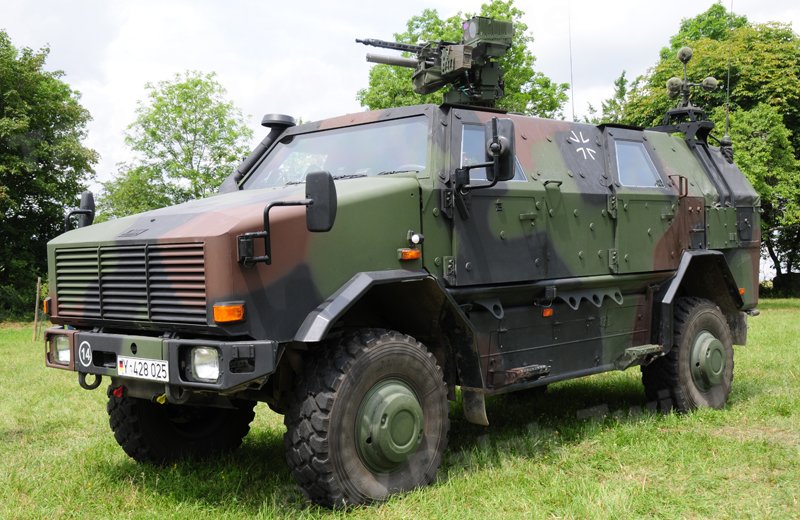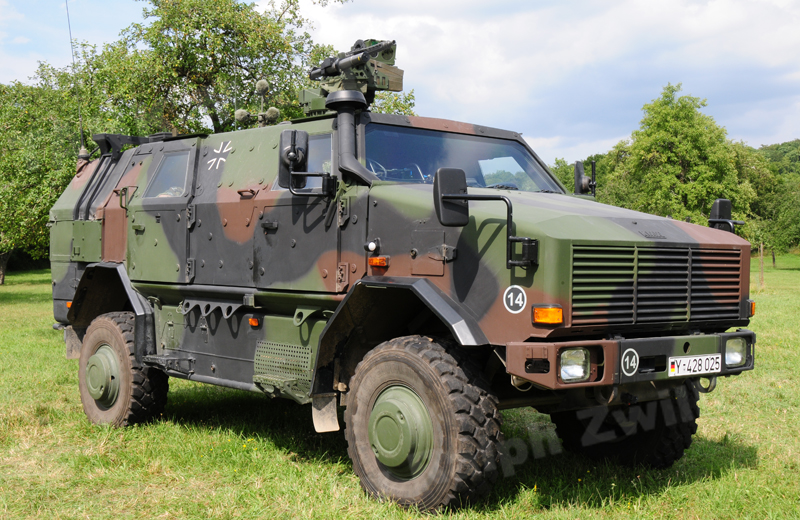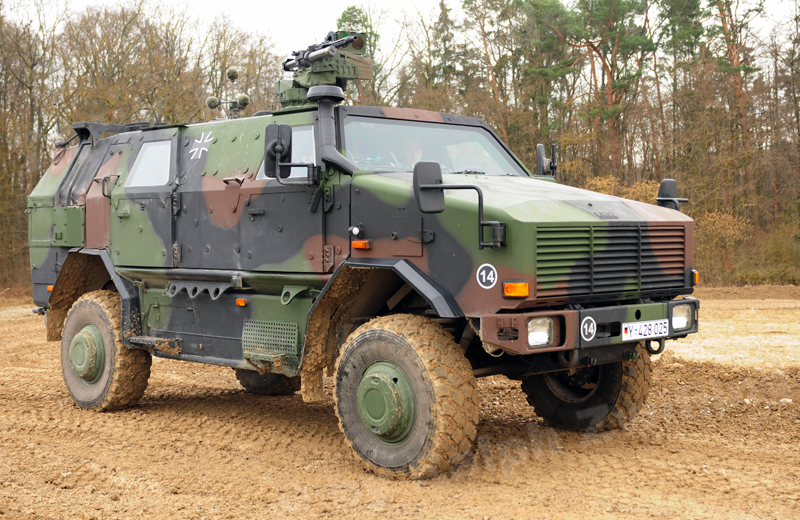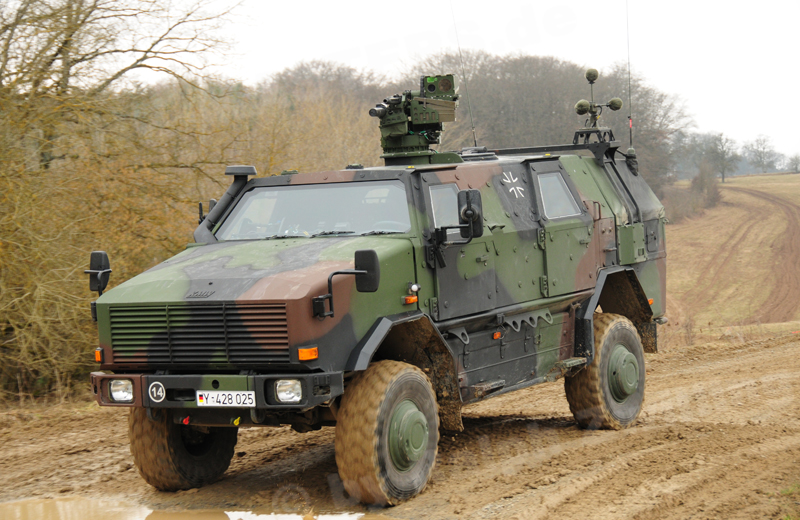 ATF Dingo 2 GE A2.2 Schützendetektionsausstattung
Overall, five ATF Dingo 2 GE A2 Patrol and Security Vehicles received the PILAR MK-IIw gunshot detection system from the French company Metravib, and the light FLW 100 RCWS. After conversion the vehicles were designated ATF Dingo 2 GE A2.2 Gunshot Detection System.
With this system, weapons of small and medium calibre, RPGs and mortars can be detected with 95% accuracy out to a distance of 1,200m in a 360° monitoring area. As a result, these threats can be more easily and quickly engaged. The gunshot detection system consists of an acoustic array with four microphones on top of the vehicle's rear, a NavKit module with integrated GPS and digital compass, a data interface and acquisition module, and a processing and display unit with ShotGuard software in the interior.
The system can operate in both stationary and moving modes. The functioning principle of the gunshot detection system is based on the measurement of two definite acoustic sources: muzzle blast (which emerges through decompression in the muzzle of the gun) and the bang when a projectile travels at supersonic speed. The system can recognise the azimuth, elevation and distance of the place where the shot came from in real time. It then computes the calibre and shows all this information graphically. Within seconds the system can compute and identify the origin of rounds from subsonic and hypersonic weapons with a calibre between 5.56mm and 20mm. The system automatically records the detected shots.
| | Crew: | 6 |
| --- | --- | --- |
| | Gross Vehicle Weight: | 12.500kg |
| | Military Load Classification: | 14 |
| | Length: | 6.11m |
| | Width: | 2.39m |
| | Height with weapon station: | 3.25m |
| | Ground Clearance: | 0.49m |
| | Grade: | 00 |
| | Slope: | 00 |
Download PDF file with sample photos
Publication about the ATF Dingo 2
Yearbook – Armoured Vehicles of the Modern German Army 2018
Yearbook – Armoured Vehicles of the Modern German Army 2019
Yearbook – Armoured Vehicles of the Modern German Army 2020
If you are interested in publishing or purchasing our photos or reports, please feel free to contact us via the following email address: contact@tank-masters.de