BW – Kampfpanzer Leopard 2A6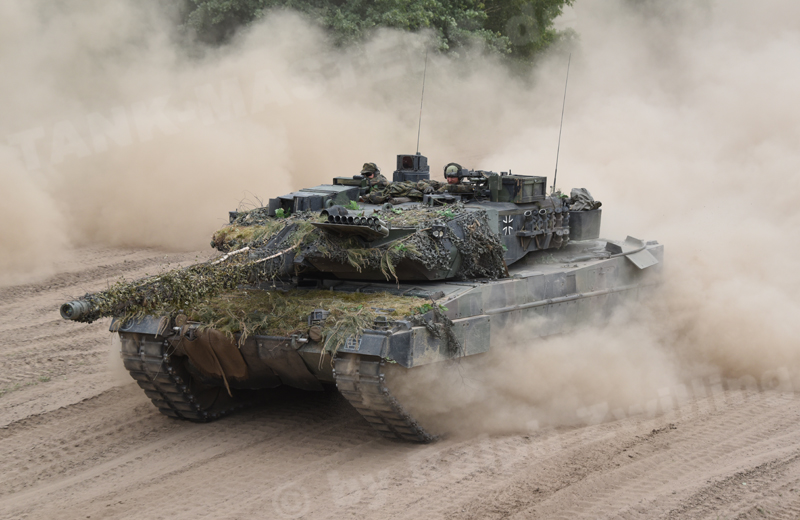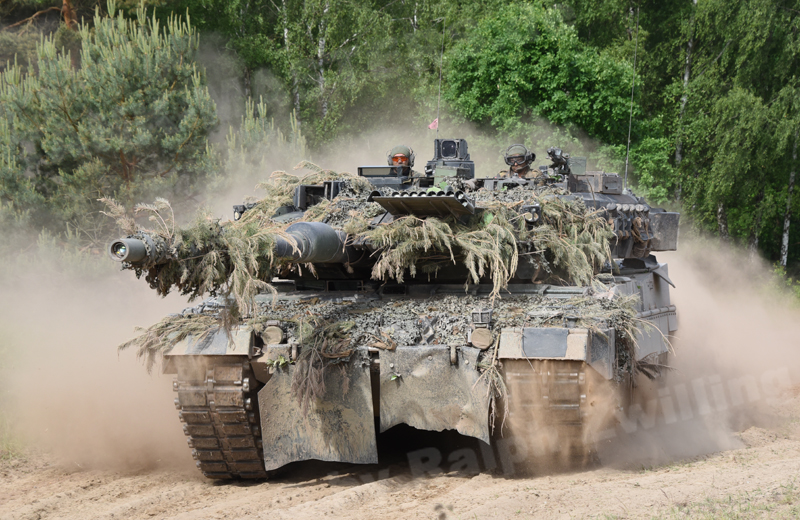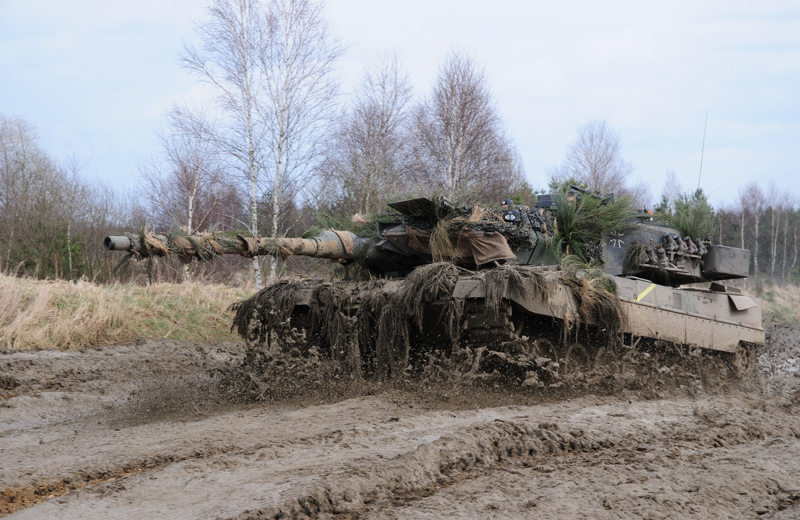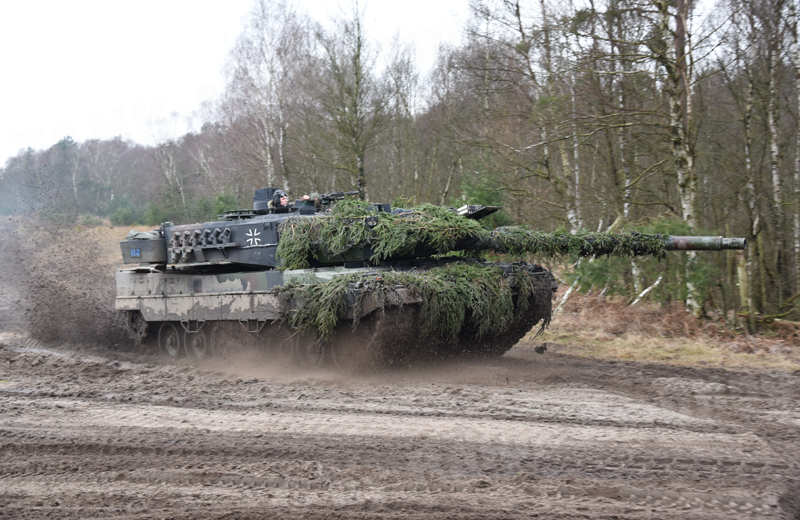 Kampfpanzer Leopard 2A6
Today, with 155 vehicles in the inventory of the Bundeswehr and the Federal Office of Bundeswehr Equipment, Information Technology and In-Service Support (BAAINBw), the Leopard 2A6 MBT forms the backbone of the German Armoured Corps. The first Bundeswehr unit, the 403rd Armour Battalion based in Schwerin Stern-Buchholz, received the initial Leopard 2A6 during an official ceremony at Krauss-Maffei Wegmann (KMW) in Munich on 07 March 2001. Overall, 225 Leopard 2A6s were procured between 2001 and 2005.
The main difference between Leopard 2A5 and 2A6 variants is the 1.3m-longer L/55 main gun of 120mm calibre, which was developed and tested together with performance improvement ammunition (LKE II) during the KWS I combat capability improvement programme. With this main gun, the Leopard 2A6 can engage and destroy targets out to a range of 2,500m even whilst on the move. Furthermore, the box for empty shell cases, the field-zeroing system and recoil brakes were changed. Also, the fire control system, electric gun control system, integrated test system and loader's control unit were modified.
At the beginning it was planned to equip all Leopard 2A5s with the more powerful L/55 main gun. After the combat capability improvement effort, the MBT fleet should have included only Leopard 2A4s and 2A6s. Finally, plans to convert the second Leopard 2A5 production batch into Leopard 2A6s were terminated. As a result, 125 Leopard 2A5s remained in service. Overall, 65 Leopard 2A4s were directly brought to A6 standard. This was done due to the fact that the second production batch of conversions to the Leopard 2A5 had not been completed. In March 2019, KMW received an order from the BAAINBw to upgrade a total of 51 Leopard 2A6 tanks. Besides other changes, the operating concept, sight system, fire control system and the chassis will be brought to Leopard 2A7 level. Furthermore, the vehicles should be equipped with the SPECTUS (SPECtral Technology for Unlimited Sight) driver's sight device at the front and rear. After the upgrade, the vehicles will be designated Leopard 2A6A3.
| | Crew: | 4 |
| --- | --- | --- |
| | Gross Vehicle Weight: | 60,500kg |
| | Military Load Classification: | 70 |
| | Length: | 10.97m |
| | Width: | 3.76m |
| | Height: | 3.03m |
| | Ground Clearance: | 0.45m |
| | Grade: | 60% |
| | Slope: | 30% |
Download PDF file with sample photos
Publication about the Leopard 2A6
Yearbook Armoured Vehicles of the Modern German Army 2018
Yearbook – Armoured Vehicles of the Modern German Army 2019
Yearbook – Armoured Vehicles of the Modern German Army 2020
If you are interested in publishing or purchasing our photos or reports, please feel free to contact us via the following email address: contact@tank-masters.de