BW – AGF Serval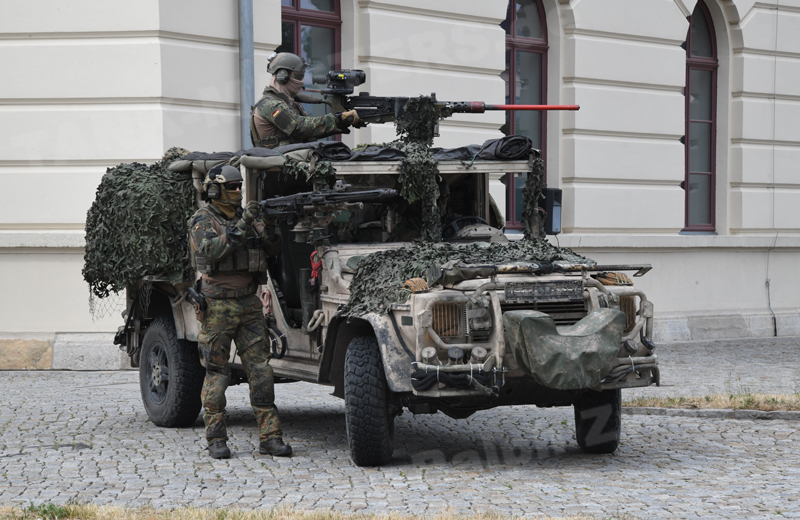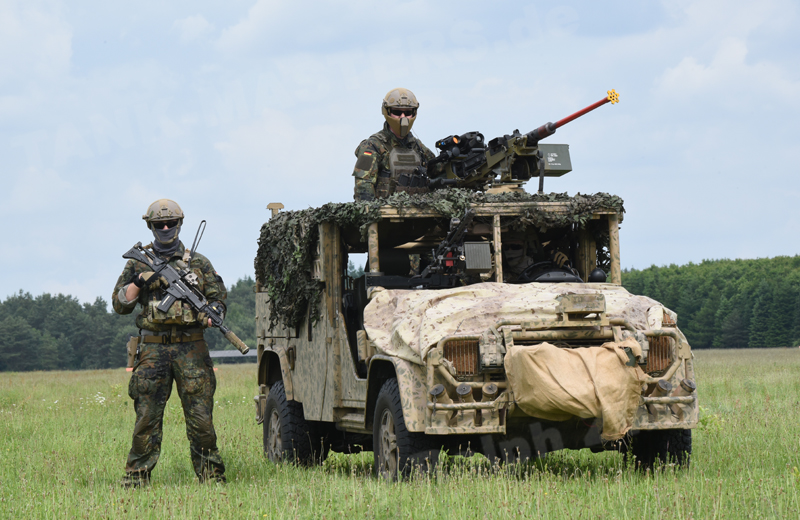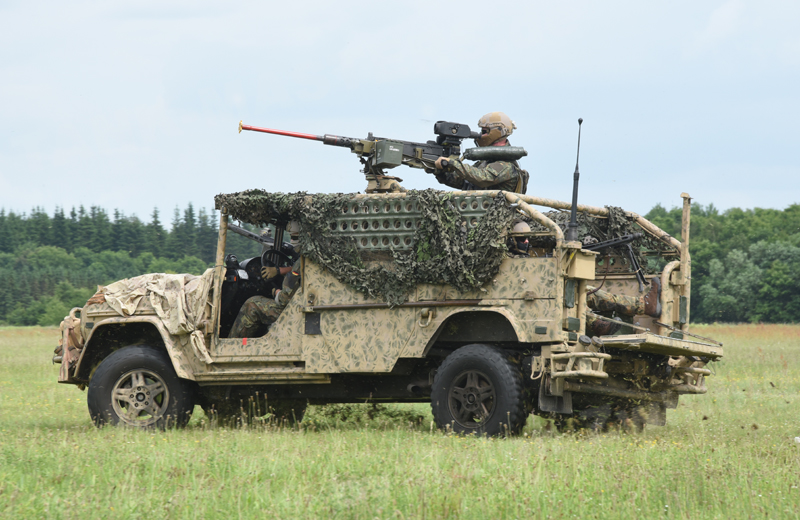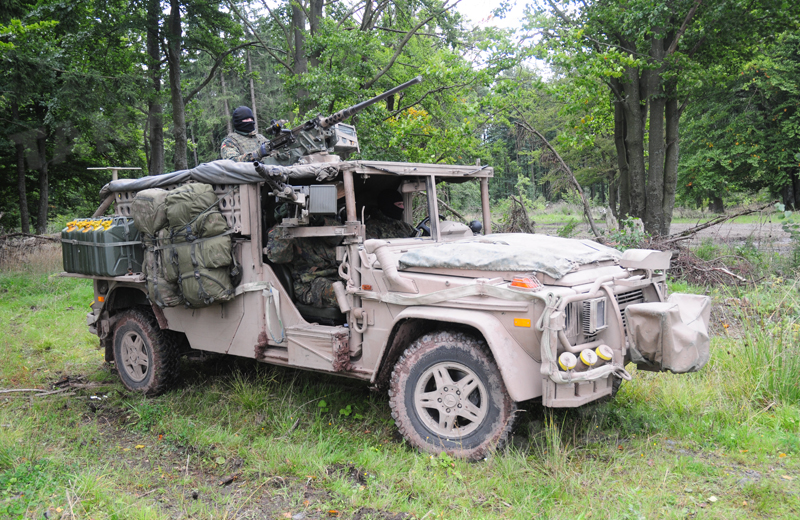 Aufklärungs- und Gefechtsfahrzeug Serval
Due to the urgent requirement of German special forces of the Kommando Spezialkräfte (KSK) for a new high-mobility off-road wheeled vehicle able to cope with hard climatic and geographic conditions as part of the ISAF mission in Afghanistan, Rheinmetall Landsysteme received a contract in March 2002 to develop a reconnaissance and combat vehicle (Aufklärungs- und Gefechtsfahrzeug, or AGF). Only ten months later, in January 2003, the first of at least 21 AGF Serval vehicles was handed over to the KSK.
The very fast production and delivery were possible because already available and proven chassis and components were used. The Serval is based on the well-known Mercedes-Benz G 270 CDI Type 461.302-13 chassis with a weight-reduced body made by Binz, enabling quick mounting and dismounting by special forces operators. Power comes from a 2.7-litre 5-cylinder OM612 D27LA diesel engine producing 115kW / 156hp, a turbocharger and intercooler. The Mercedes-Benz W5A 580 Touchshift automatic transmission has five forward gears and one reverse gear.
In the centre of the vehicle is the electrically assisted 360° RLS 609 K weapon station directly connected to the rollover bar. It can be armed with various weapons like the 12.7mm x 99 M2HB-QCB heavy machine gun or the 40mm x 53 AGL. Furthermore, two 7.62mm x 51 MG3s can be installed on swing mounts on the passenger side and at the rear of the vehicle. Additionally, the vehicle features a 76mm smoke grenade discharger system with a total of six launcher tubes integrated in the front bumper and four launcher tubes integrated in the rear bumper.
As a replacement for the ageing AGF Serval, beginning in 2021 the Bundeswehr will receive the Medium Special Forces Reconnaissance and Combat Vehicle (AGF 2), as well as the UFK Medium Tactical Special Forces Support Vehicle. An agreement for a total of up to 80 such vehicles was signed on 01 March 2019.
| | Crew: | 4 |
| --- | --- | --- |
| | Gross Vehicle Weight: | 4,500kg |
| | Military Load Classification: | 00 |
| | Length: | 4.84m |
| | Width: | 1.96m |
| | Height up to top of weapon station: | 2.55m |
| | Ground Clearance: | 0.22m |
| | Grade: | 60% |
| | Slope: | 30% |
Download PDF file with sample photos
Yearbook – Armoured Vehicles of the Modern German Army 2019
Yearbook – Armoured Vehicles of the Modern German Army 2020
If you are interested in publishing or purchasing our photos or reports, please feel free to contact us via the following email address: contact@tank-masters.de