BW – Spähwagen Fennek 1A1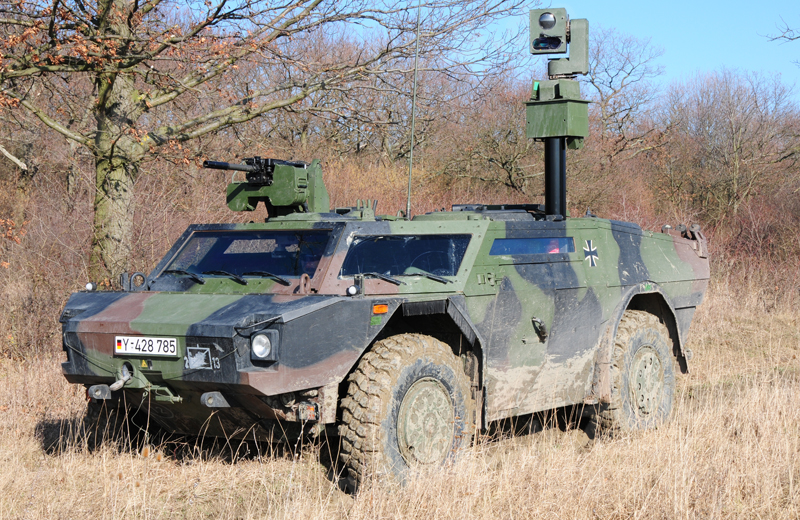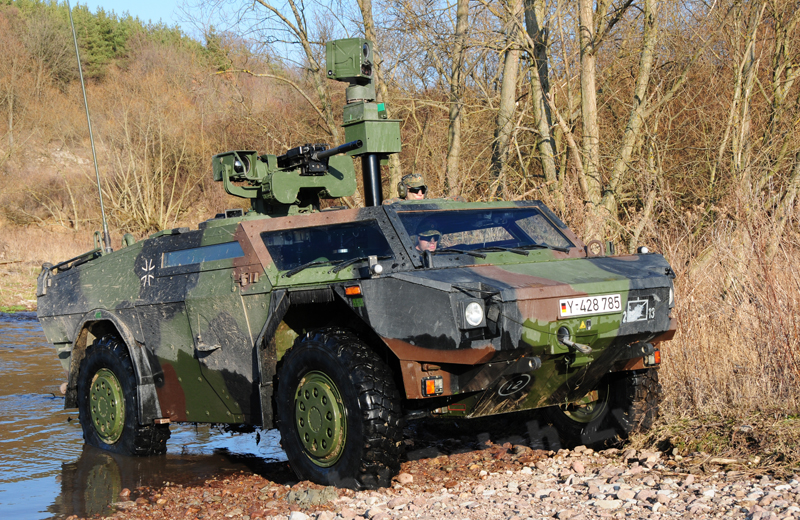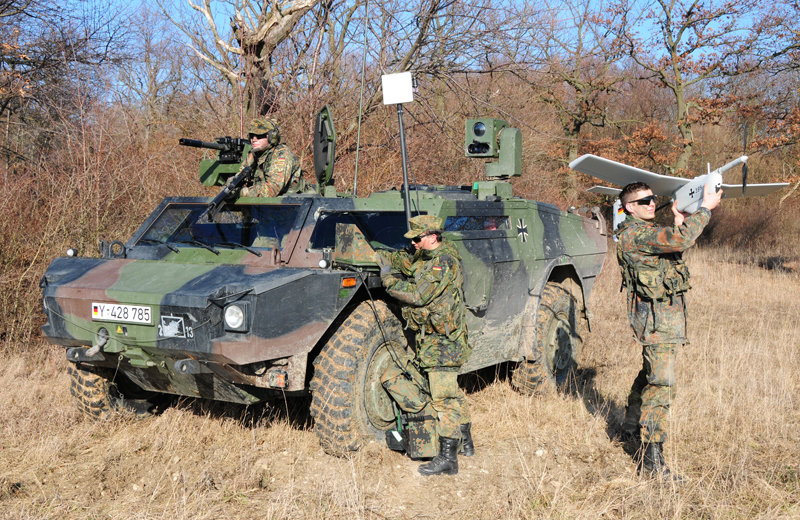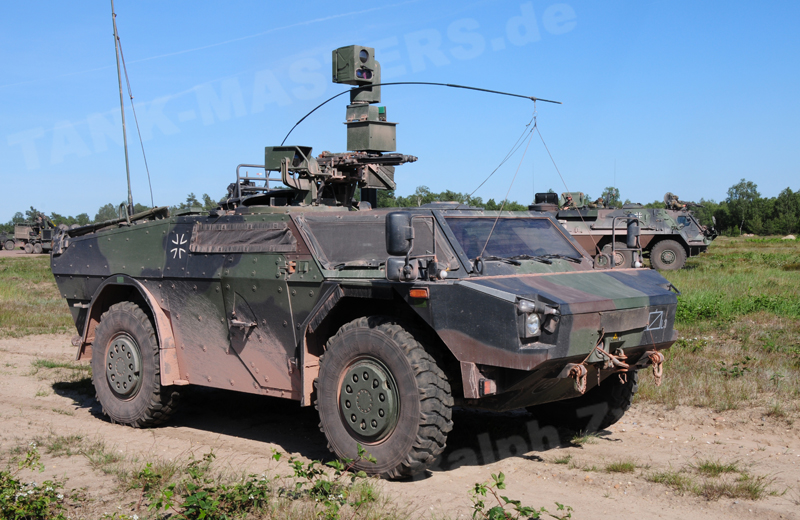 Spähwagen Fennek 1A1
Beginning in 1993, the Fennek Reconnaissance Vehicle was developed. The handover of the first reconnaissance vehicle to the GermanArmour School in Munster took place on 10 December 2003. Up till 2007, the Bundeswehr had fielded 178 Fennek. Four Fennek Artillery Observer Vehicles, which were fielded beginning in April 2004, were reconfigured into Reconnaissance Vehicles in the meantime. According to current plans, the vehicle will remain in use until 2027.
The vehicle features a welded, self-supporting hull made of aluminum alloy. In order to protect the three-man crew, the entire crew compartment of Bundeswehr versions was armoured against 7.62mm armour-piercing rounds according to STANAG 4569 Level 3. This was accomplished by installing thicker armoured-glass windows and composite armour plates on the outside of the vehicle. The heart of the Reconnaissance Vehicle is the extendable observation and reconnaissance platform with an integrated eye-safe laser rangefinder, OPHELIOS thermal-imaging system and a CCD daysight camera. The prominent but nondescript sensor head can rise to a height of 3.38m. Therefore, the vehicle has the ability, using natural and manmade cover, to observe terrain via the BAA from a concealed position.
For self-defence, all Fennek Reconnaissance Vehicles are armed with a 40mm x 53 AGL as the primary weapon. If necessary, a 7.62mm x 51 MG3A1T can also be mounted. The manual 360° Type 1530 overhead weapon station can be elevated from -10° to +40° and controlled from under armour whilst protected against NBC agents. Starting in 2021, 116 vehicles will get a combat capability upgrade by equipping them with the gun carriage adapted fire control unit LAZ 400L. This consists of a high-resolution colour daylight camera, a powerful thermal imaging device and an eye-safe laser rangefinder. The radio equipment consists of two SEM 80/90 VHF radios, an HRM 7400 HF radio and a portable SEM 52 SL VHF radio.
| | Crew: | 3 |
| --- | --- | --- |
| | Gross Vehicle Weight: | 11,000kg |
| | Military Load Classification: | 00 |
| | Length: | 5.60m |
| | Width: | 2.55m |
| | Height up to top of weapon station: | 2.29m |
| | Ground Clearance: | 0.41m |
| | Grade: | 60% |
| | Slope: | 30% |
Download PDF file with sample photos
Publication about the Fennek Family of Vehicles
Yearbook – Armoured Vehicles of the Modern German Army 2018
Yearbook – Armoured Vehicles of the Modern German Army 2019
Yearbook – Armoured Vehicles of the Modern German Army 2020
If you are interested in publishing or purchasing our photos or reports, please feel free to contact us via the following email address: contact@tank-masters.de