BW – Enok 5.4 Patrouillenfahrzeug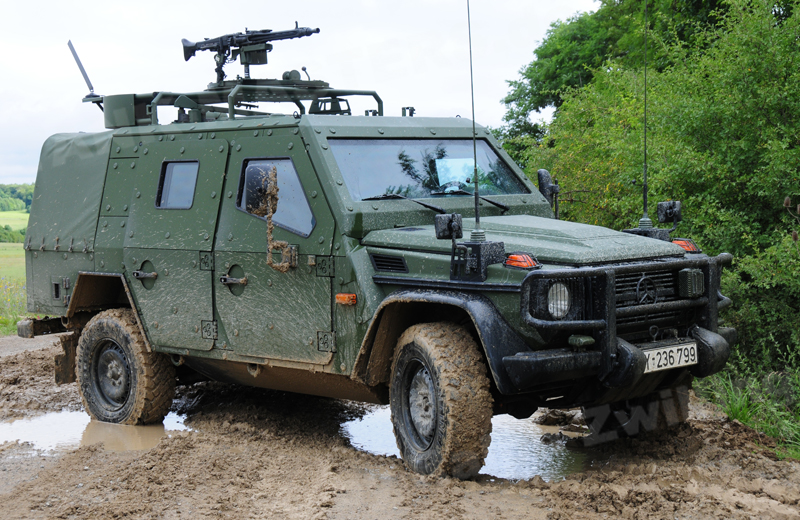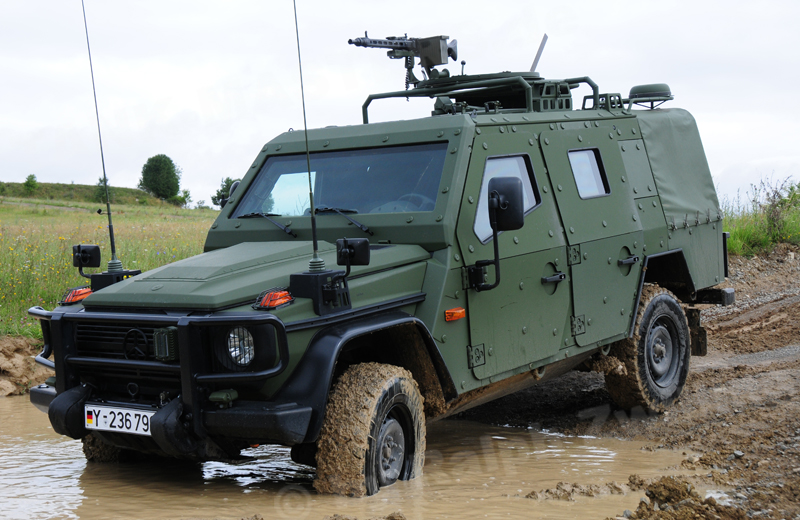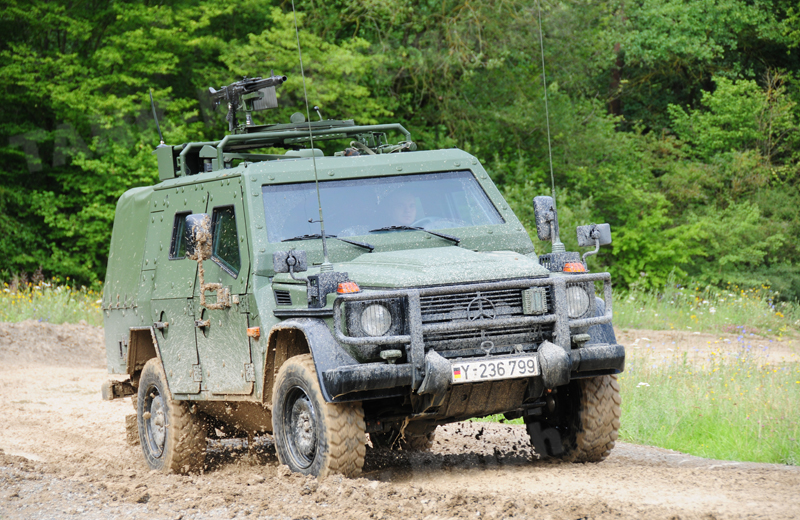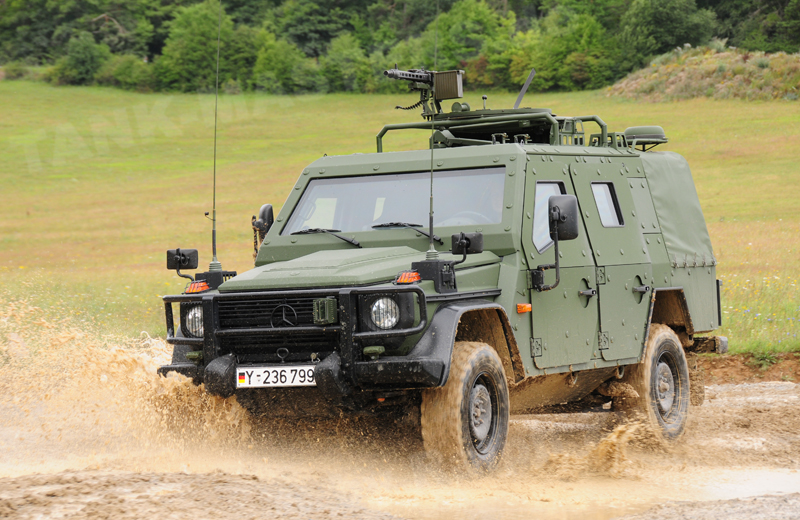 Enok 5.4 Patrouillenfahrzeug
The Enok belongs to the newly developed vehicle generation of small protected patrol vehicles, and it is an evolution of the Mercedes-Benz G-model Wolf with special armour protection (Sonderschutzausstattung, or SSA).
In 2005 Armoured Car System (ACS) started development of the Enok, which is available in variants with two, three or five doors with a combination of between two and four seats. In April 2008 the German Special Forces of the Kommando Spezialkräfte in Calw received a first small batch of three Enoks with two doors, a protected crew compartment and unprotected rear cargo storage compartment with the Special Operations Terminal Attack Controller (SOTAC) mission kit. In May 2010 a total of 45 Enok 5.4 Patrol Vehicles with four doors, four seats, protected crew compartment and unprotected rear storage compartment were procured as part of the project Protected Command and Multipurpose Vehicles, Class 1 mobile (Geschützte Führungs- und Funktionsfahrzeuge, Klasse 1 mobil). In the meantime the vehicles are produced by the Daimler AG. ACS as a subcontractor is responsible for the protection.
From the outside, the Patrol Vehicle variant can easily be distinguished by the ring mount for the 7.62mm x 51 MG3 on the roof of the crew compartment, as well as the brush guard on the front bumper. In contrast to the Wolf SSA, the Enok 5.4 features a crew compartment made of steel that offers much better all-round ballistic protection, better protection in the area of the vehicle floor and better protection against IED threats. All Enok 5.4s feature a GPS navigation system, INMARSAT BGAN Explorer 727 SATCOM system, CG-12 electronic countermeasure system, run-flat insert system for the 75JX17.5 wheel rims as well as an extensive command, control, communication and intelligence system.
| | Crew: | 4 |
| --- | --- | --- |
| | Gross Vehicle Weight: | 5,390kg |
| | Military Load Classification: | 00 |
| | Length: | 4.84m |
| | Width: | 1.96m |
| | Height: | 2.55m |
| | Ground Clearance: | 0.22m |
| | Grade: | 60% |
| | Slope: | 30% |
Download PDF file with sample photos
Yearbook – Armoured Vehicles of the Modern German Army 2018
Yearbook – Armoured Vehicles of the Modern German Army 2019
Yearbook – Armoured Vehicles of the Modern German Army 2020
If you are interested in publishing or purchasing our photos or reports, please feel free to contact us via the following email address: contact@tank-masters.de