BW – Kampfpanzer Leopard 2A5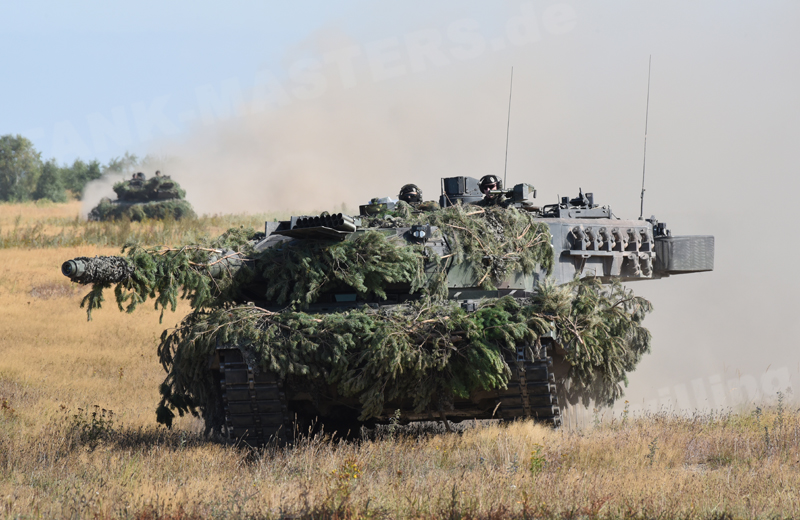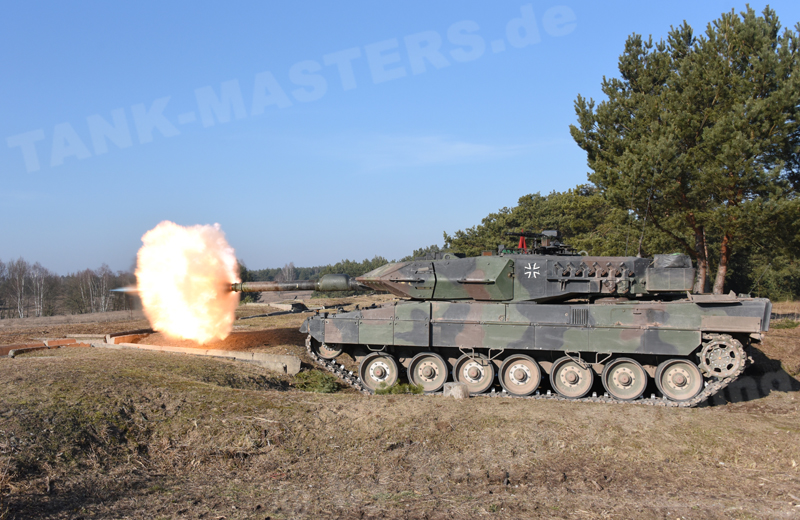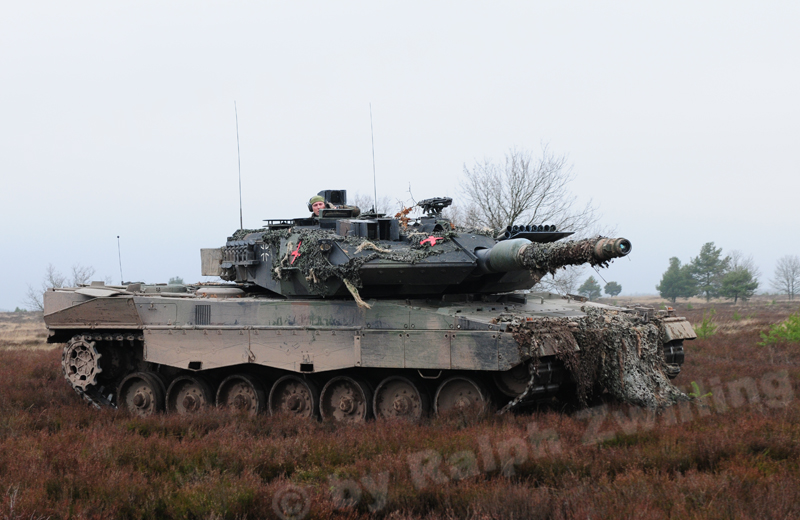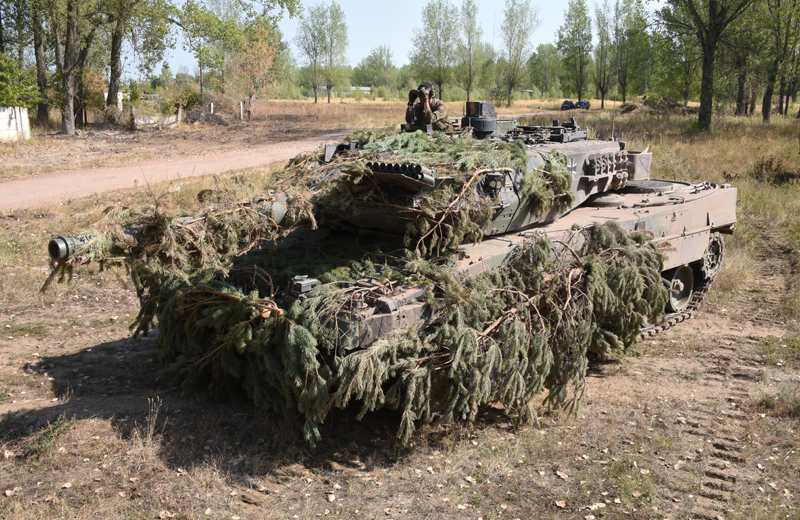 Kampfpanzer Leopard 2A5
The first Leopard 2 main battle tank (MBT) was handed over to the Bundeswehr in October 1979. Overall, 2,125 Leopard 2A0 to 2A4 MBTs were built in eight production batches. In 2008 the last Leopard 2A4s, still fielded at that time only by the training unit of the German Army Combat Training Centre, were taken out of service.
The first of 225 combat capability improved Leopard 2A5 MBTs of the first production batch was handed over to the German Armored Force School in Munster on 30 November 1995 and replaced the Leopard 2A4 in the following years. Up till November 1998, a total of 212 Leopard 2A5s were fielded with the following armour battalions: 33 (Luttmersen), 214 (Augustdorf), 393 (Bad Salzungen) and 104 (Pfreimd). The remaining 13 vehicles were used for training purposes. Even when the Bundeswehr ordered a second batch of 125 Leopard 2A5s, overall only 285 vehicles were modified to the 2A5 configuration as the final 65 vehicles were directly converted from Leopard 2A4 to Leopard 2A6 standard by mounting the L/55 main gun. The first operational deployment of Bundeswehr MBTs took place in 1999 when Leopard 2A5s were used as part of KFOR operations in the Kosovo.
When compared to the 2A4 MBT the Leopard 2A5 variant is defined as follows: Exchangeable armor modules at the front and sides of the turret, attachment of improved light side skirts, modified turret rear as part of a new storage concept, installation of a driver`s sliding hatch and a driver`s rear-view camera with a monitor in the driver`s compartment, relocation of the viewfinder of the EMES 15A2 gunners main sight, integration of an OPHELIOS thermal-imaging system in the commanders PERI R17A2 panoramic sight.
Today the Bundeswehr still fields 18 Leopard 2A5s which are used by the 3rd Training Company of the German Army Combat Training Center in the Altmark. Furthermore, the Federal Office of Bundeswehr Equipment, Information Technology and In- Service Support also has one vehicle for test purposes in its inventory.
| | Crew: | 4 |
| --- | --- | --- |
| | Gross Vehicle Weight: | 60,300kg |
| | Military Load Classification: | 70 |
| | Length: | 9.67m |
| | Width: | 3.76m |
| | Height: | 3.03m |
| | Ground Clearance: | 0.45m |
| | Grade: | 60% |
| | Slope: | 30% |
Download PDF file with sample photos
Yearbook – Armoured Vehicles of the Modern German Army 2018
Yearbook – Armoured Vehicles of the Modern German Army 2019
Yearbook – Armoured Vehicles of the Modern German Army 2020
If you are interested in publishing or purchasing our photos or reports, please feel free to contact us via the following email address: contact@tank-masters.de