BW – Bergepanzer 3A0A1 Büffel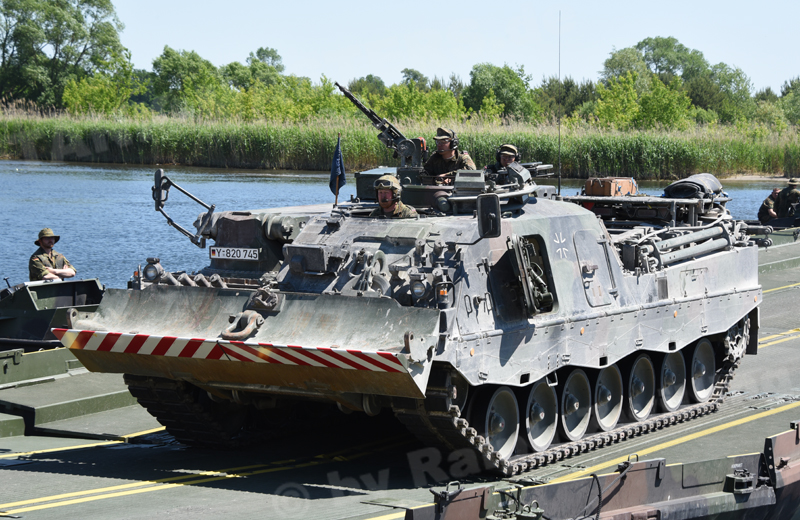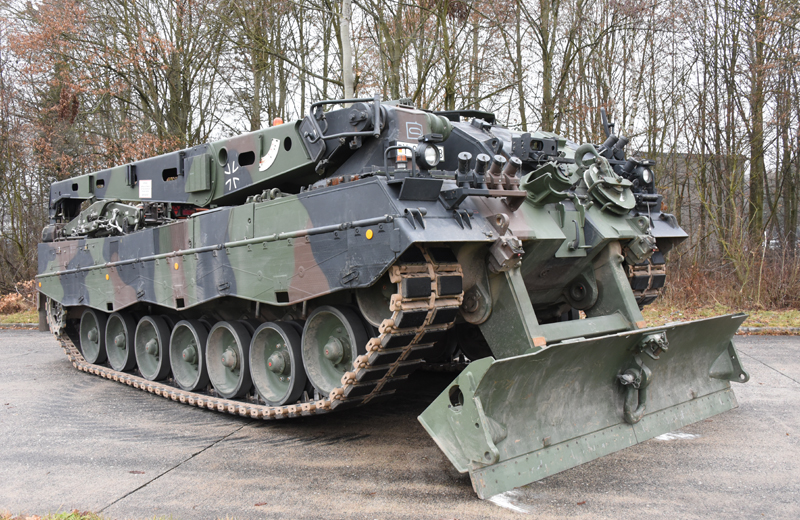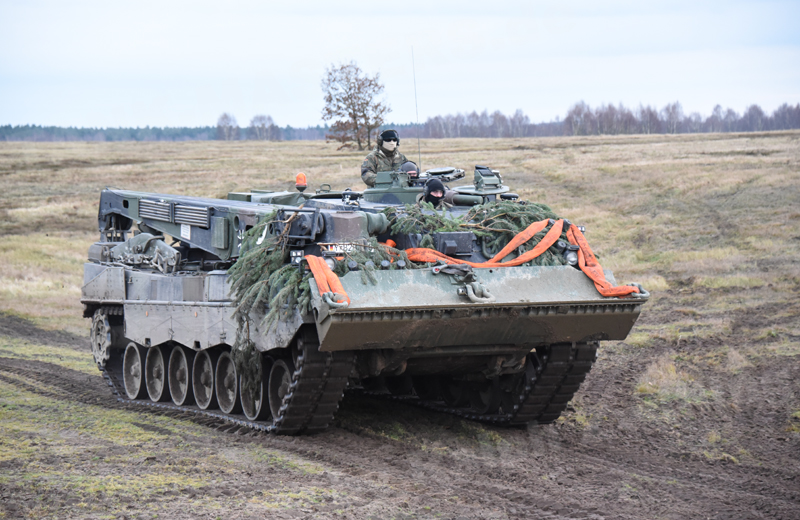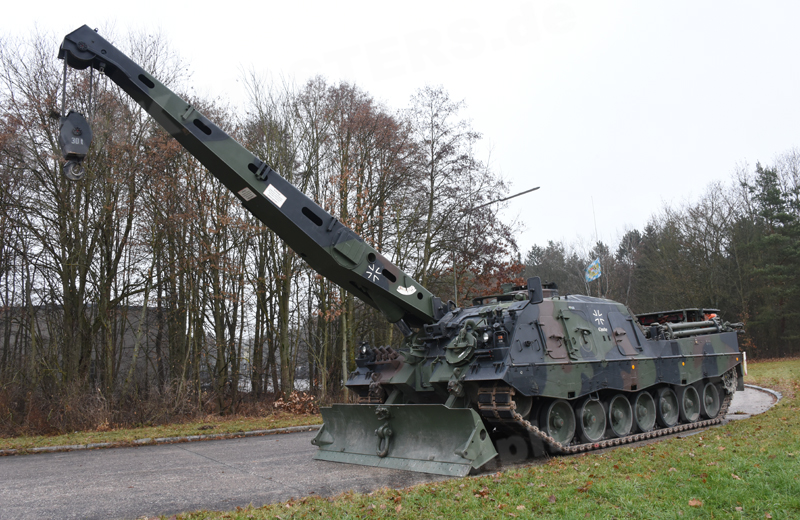 Bergepanzer 3A0A1 Büffel
In 1977 the companies Porsche und MaK received orders to conduct pre-studies for a ARV that would be able to move weights up to MLC 60. After the definition of the basic concept beginning in 1982 the actual concept studies for the constructive design of the new ARV began. In 1990 the company MaK received a contract as prime contractor for series production of the Armoured Recovery Vehicle 3 Büffel for the Bundeswehr and the Dutch Army. The Bundeswehr procured a total of 75 Armoured Recovery Vehicle 3 Büffel units for use by armour, artillery and logistic battalions between 1992 and 1994. After the fielding of four Armoured Recovery Vehicle 3A1 Büffel units, the remaining vehicles were designated Armoured Recovery Vehicle 3A0 Büffel.
The main tasks of the Büffel are the recovery of tracked vehicles up to MLC 60 in heavy terrain and in water, the towing of heavy tracked vehicles off-road and on roads, securing tracked vehicles during river crossing operations, support during maintenance operations, transport of power packs, and fuelling and defuelling tracked vehicles. The Büffel is based on the chassis of the Leopard 2 and it features a 270°-pivoting crane jib as well as a dozer blade. The hydraulically operated crane has a maximum lift capacity of 30 tonnes with a jib reach of 900mm from the front of the dozer blade. The hoisting winch is integrated in the crane jib. The assemblies of the main and auxiliary winches are located in the fighting compartment. The Rotzler Treibmatic TR650/3 main winch has a maximum pulling force of 343 kN. During double and triple pulls, loads from 70 tonnes to 105 tonnes can be performed. The dozer blade at the front in connection with a battlefield recovery system enables recovery operations of damaged vehicles from under armour protection. In the meantime, 52 Armoured Recovery Vehicle 3A0 Büffel types were to be equipped with the SPECTUS multispectral driver's sight device at the front of the vehicle. Thereby, its designation changed to Armoured Recovery Vehicle 3A0A1 Büffel.
In the future, the battlefield recovery system will be moved from the front to the rear of the vehicle. Furthermore, the storage concept at the rear will be changed and the modern SOTAS-IP intercommunication system will be installed. After the modernisation the vehicles will be designated as Bergepanzer 3A0A2 Büffel.
| | Crew: | 3 |
| --- | --- | --- |
| | Gross Vehicle Weight: | 61,800kg |
| | Military Load Classification: | 60 |
| | Length: | 9.07m |
| | Width: | 3.54m |
| | Height: | 2.99m |
| | Ground Clearance: | 0.45m |
| | Grade: | 60% |
| | Slope: | 30% |
Download PDF file with sample photos
Yearbook – Armoured Vehicles of the Modern German Army 2019
Yearbook – Armoured Vehicles of the Modern German Army 2020
If you are interested in publishing or purchasing our photos or reports, please feel free to contact us via the following email address: contact@tank-masters.de