BW – Panzerhaubitze 2000 A1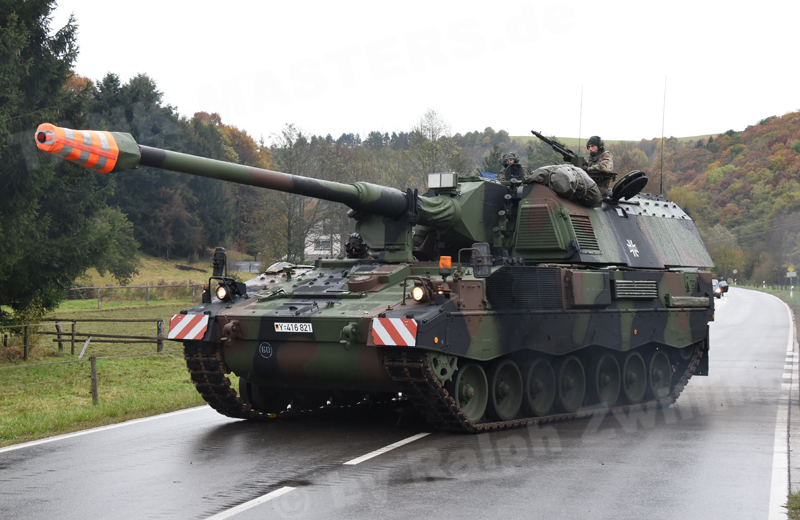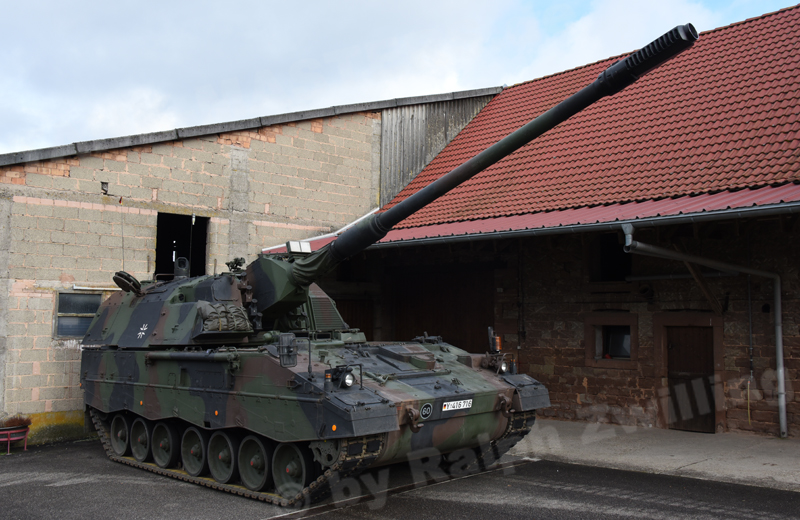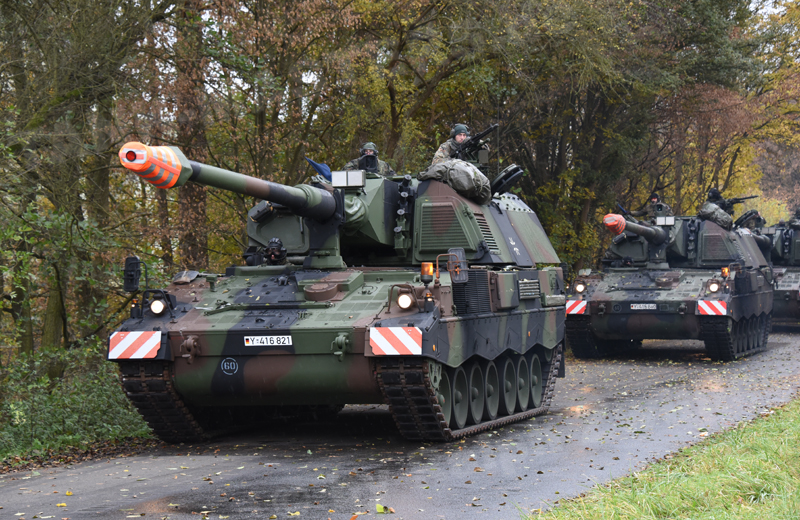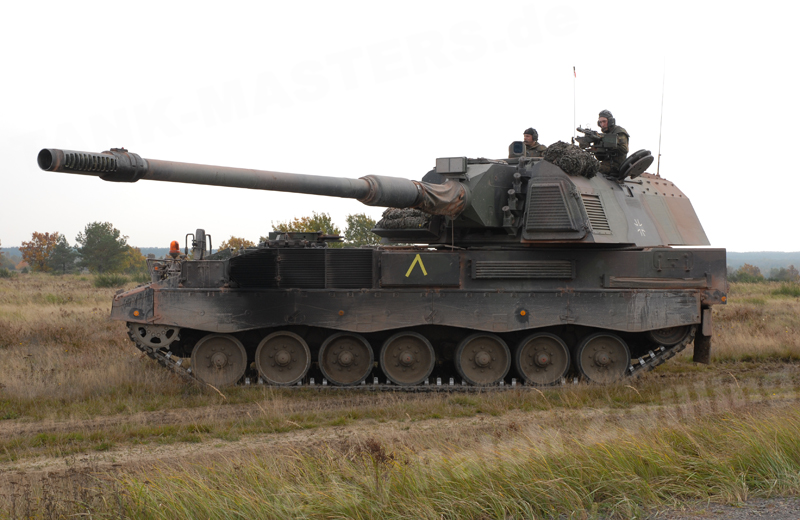 Panzerhaubitze 2000 A1
Development of the Panzerhaubitze 2000 self-propelled howitzer (SPH) began in 1987 after the trilateral PzH 155-1 SP 70 SPH project was suspended. Between 1988 and 1990, two different syndicates of defence equipment manufacturers each built a prototype vehicle for trials. After extensive tests, Wegmann & Co. and Krupp MaK received an order to produce 185 Panzerhaubitze 2000s on 14 March 1996. The cannons for these vehicles were produced by Rheinmetall in Unterlüss. The first series production vehicle was handed over on 01 July 1998 and, by December 2002, all vehicles had been delivered to the Bundeswehr. Five of the 185 vehicles were converted into driver training vehicles where their turrets were replaced by driver training cabins featuring dummy guns.
At the same time, when the last series production vehicle was fielded, a combat capability improvement programme was implemented and all vehicles were modified into Panzerhaubitze 2000 A1 SPHs. As part of the programme, the vehicles received an automatic air pressure governor for the rammer of the automatic loading system. The strap system for the driver's seat was replaced and the vehicles were fitted with a more powerful data-processing unit for the operating and control system.
The main feature of the Panzerhaubitze 2000 A1 is the 155mm L/55 gun with its cradle. The ammunition is loaded automatically and only the charge has to be loaded by hand. The ammunition magazine in the hull holds 60 rounds. The projectile gripper allows storage of rounds in the magazine and their retrieval and placement on the transport rail. It is used to convey the round to the round delivery arm assembly, which places the round on the loading tray. It is then chambered by the pneumatically operated flicker rammer.
According to current plans, a total of 108 Panzerhaubitze 2000 are to be modernized to extend their service life beyond 2040. The crew is to be reduced through automation, the range is to be increased from the current 30km to approximately 75km, and protection, secondary armament, radio and control equipment are to be improved. The Panzerhaubitze 2000 is to be used in the artillery units of the mechanised brigades. Two additional batteries are currently being activated.
| | Crew: | 5 |
| --- | --- | --- |
| | Gross Vehicle Weight: | 55,500kg |
| | Military Load Classification: | 60 |
| | Length: | 11.70m |
| | Width: | 3.50m |
| | Height: | 3.46m |
| | Ground Clearance: | 0.44m |
| | Grade: | 60% |
| | Slope: | 30% |
Download PDF file with sample photos
Yearbook – Armoured Vehicles of the Modern German Army 2018
Yearbook – Armoured Vehicles of the Modern German Army 2019
Yearbook – Armoured Vehicles of the Modern German Army 2020
If you are interested in publishing or purchasing our photos or reports, please feel free to contact us via the following email address: contact@tank-masters.de