BW – Fahrschulpanzer Wiesel 1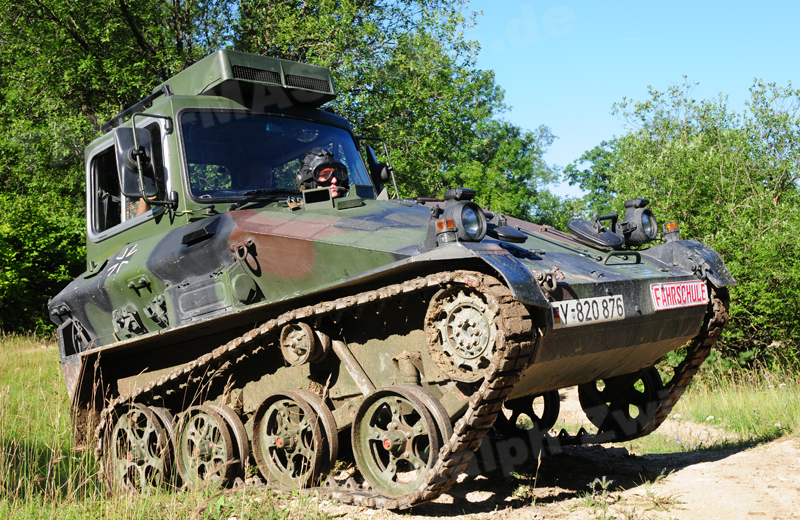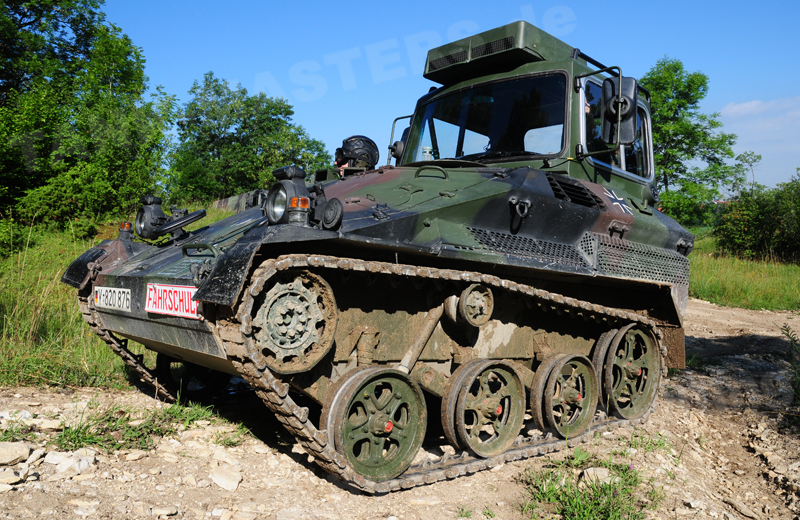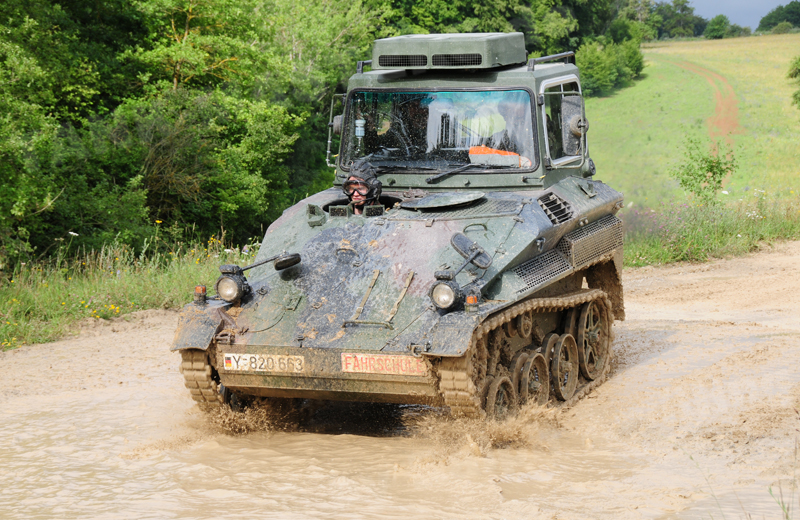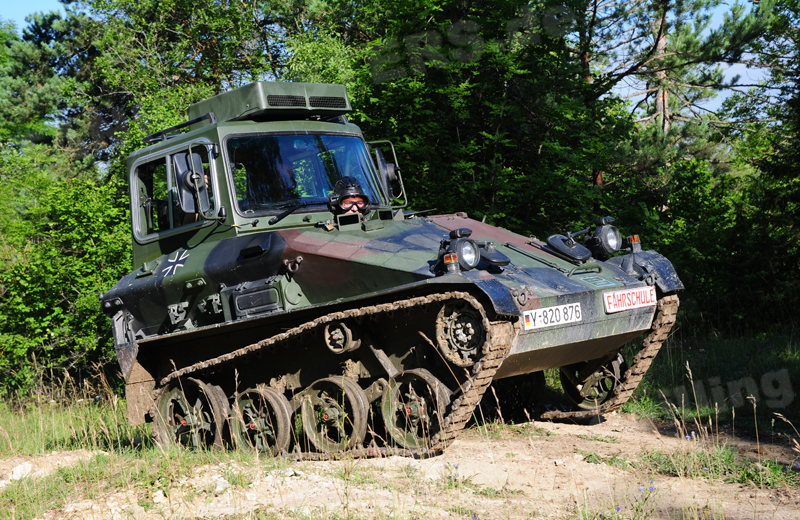 Fahrschulpanzer Wiesel 1
After a development period of 14 months, the first of 24 Wiesel 1 Weapon Carriers with driver training equipment were fielded in the summer of 2000. The vehicles were built by modifying existing Wiesel 1 TOWs by removing the weapon system and installing a glazed cabin. It offers space for the military driving instructor and a student driver. They enter the cabin via a small ladder at the rear of the vehicle and a hinged window element that swings open to the right. The window element comprises a windscreen washing system. It is possible to reconvert driver training vehicles back to Wiesel 1 TOW Weapon Carriers.
The driving instructor is seated directly behind the driver. He is equipped with his own steering wheel that allows him to override the steering of the driver if necessary. The steering system is identical to that of normal Wiesel 1 weapon carriers. The override is achieved through a valve control that has been integrated into the steering unit. The speed of the valves is so high that no bucking is encountered whenever control is taken over by instructor. A large dashboard with all necessary controls is located in front of the instructor. To allow the crew to concentrate on driving even during hot summer weather, the vehicle has been fitted with an air-conditioning system on top of the cabin roof. For the winter months an additional heating system is mounted. The vehicle does not have a radio system, but for communication between crewmembers an intercommunication system is fitted.
On 06 November 6 2019, the budget committee of the German Bundestag approved around 73 million euros for the service life extension (Nutzungsdauerverlängerung / NDV) of 196 Wiesel 1s in order to continue using them until at least 2030. A few days later, on 19 November 2019, the company Flensburger Fahrzeugbau GmbH (FFG) was awarded a contract by the BAAINBw for the implementation of measures to extend the service life of the Wiesel 1 until 2022. As part of the NDV, 15 Weapon Carriers Wiesel 1 with driver training equipment for example will receive a chassis adjustment. Among other things, the vehicles are to be equipped with a rubber-band track, a revised damper system and a rear-view camera system.
| | Crew: | 1+2 |
| --- | --- | --- |
| | Gross Vehicle Weight: | 2,711kg |
| | Military Load Classification: | 5 |
| | Length: | 3.415m |
| | Width: | 1.840m |
| | Height: | 2.310m |
| | Ground Clearance: | 0.30m |
| | Grade: | 60% |
| | Slope: | 30% |
Download PDF file with sample photos
Publication about the Wiesel 1 Armored Weapon Carrier
Yearbook – Armoured Vehicles of the Modern German Army 2018
Yearbook – Armoured Vehicles of the Modern German Army 2019
Yearbook – Armoured Vehicles of the Modern German Army 2020
If you are interested in publishing or purchasing our photos or reports, please feel free to contact us via the following email address: contact@tank-masters.de