BW – Bv 206 S GefStdTrp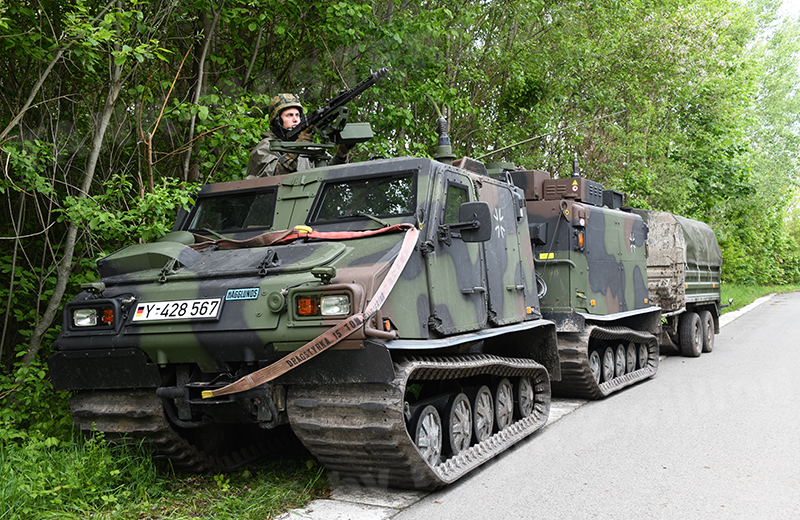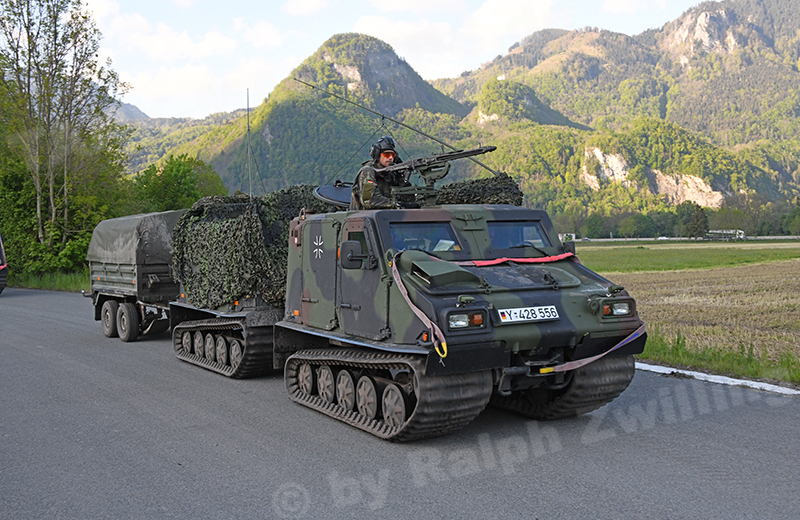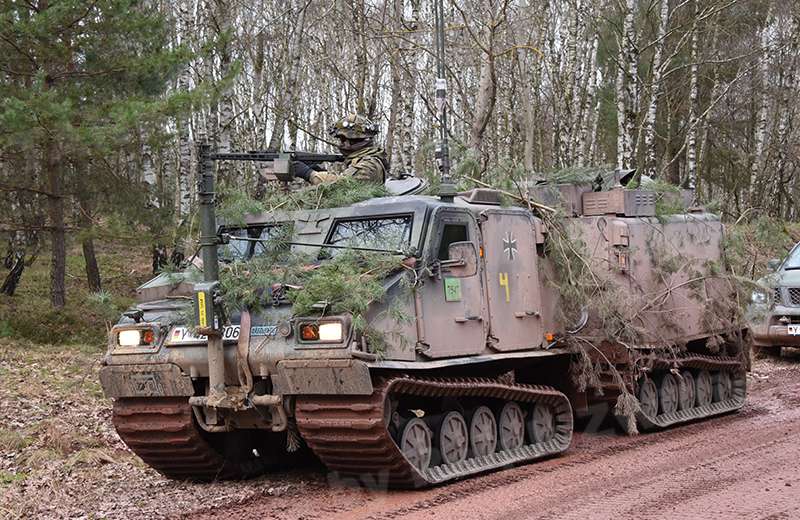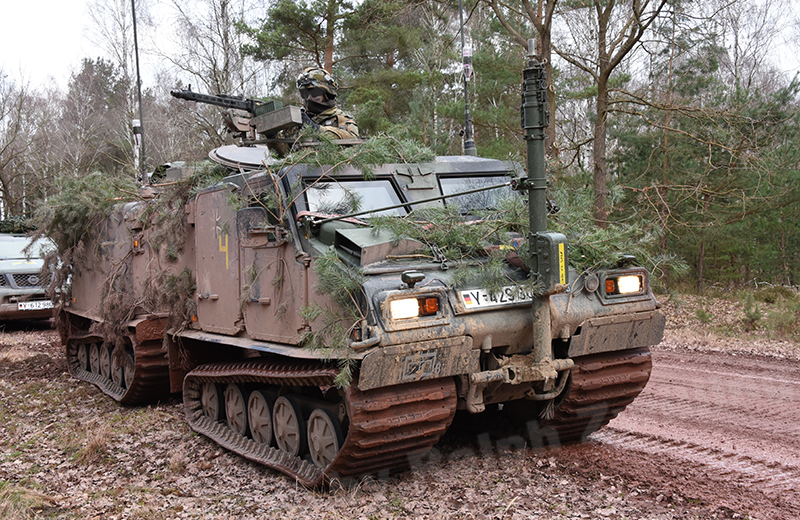 Bv 206 S Gefechtsstandstrupp
In September 2005 the Bundeswehr ordered 81 Bv 206 S Command Post Vehicles. In contrast to the Armored Personnel Carrier (APC) variant, the crew only consists of the commander, driver and two operators. As only one person can sit in the rear tracked unit during public road transport, the remaining crew needs to sit in the front tracked unit.
During command post operations, the driver usually stays in the front tracked unit while the commander and two operators work from workstations in the rear tracked unit. It features three workstations for the FüInfoSysH command, control, communications and intelligence system with desks and Rocky III+ notebooks. Two special radio racks are mounted inside the left and right sides of the rear tracked unit as part of the mission kit. They hold command post equipment. The desks with notebooks are mounted on this radio rack and can be folded away if necessary. The extensive radio equipment consists of two SEM 90 VHF voice radios, two SEM 93 VHF voice and data radios, an HRM 7400 HF radio, the INMARSAT satellite communication (SATCOM) system, Tetrapol system, GSM radio system and an elevating antenna that can be mounted at the front of the vehicle. The navigation system consists of a PLGR 95. Furthermore, the vehicle features a communications server, print server, three card readers at the workstations and a commercial inkjet printer. On the front roof area of the rear tracked unit there is a box with various radio and LAN connections, as well as connections for the broadband integrated command post network (BIGSTAF). To its left is the ATU 7400 antenna unit with related antenna of the HF radio system.
Since 2017, eleven Bv 206 S Command Post Vehicles were converted into Bv 206 S Command Support Vehicles. These feature powerful servers for the command post network, IP telephony and INMARSAT BGAN Explorer 727 SATCOM systems, as well as various VHF and HF radios.
| | Crew: | 3+1 |
| --- | --- | --- |
| | Gross Vehicle Weight: | 7,400kg |
| | Military Load Classification: | 00 |
| | Length: | 6.90m |
| | Width: | 2.03m |
| | Height: | 2.10m |
| | Ground Clearance: | 0.35m |
| | Grade: | 60% |
| | Slope: | 30% |
Download PDF file with sample photos
Yearbook – Armoured Vehicles of the Modern German Army 2018
Yearbook – Armoured Vehicles of the Modern German Army 2019
Yearbook – Armoured Vehicles of the Modern German Army 2020
If you are interested in publishing or purchasing our photos or reports, please feel free to contact us via the following email address: contact@tank-masters.de
<