BW – M113 G3 EFT GE A0 TrgFzRechnVbuArt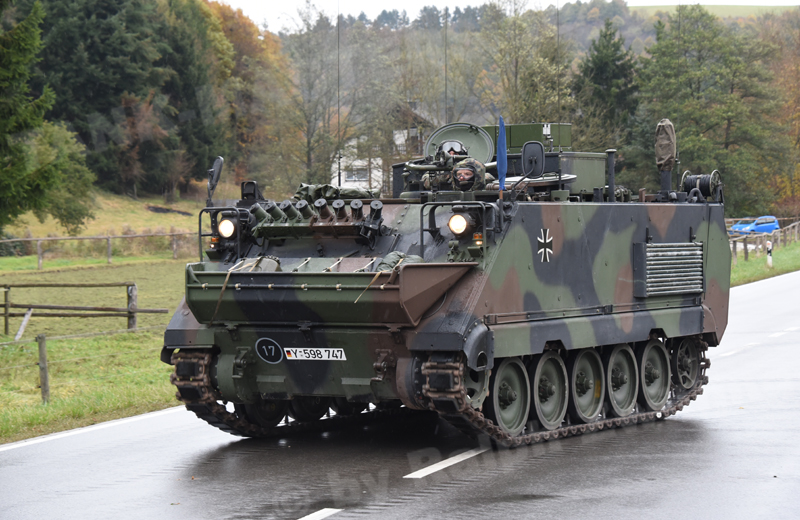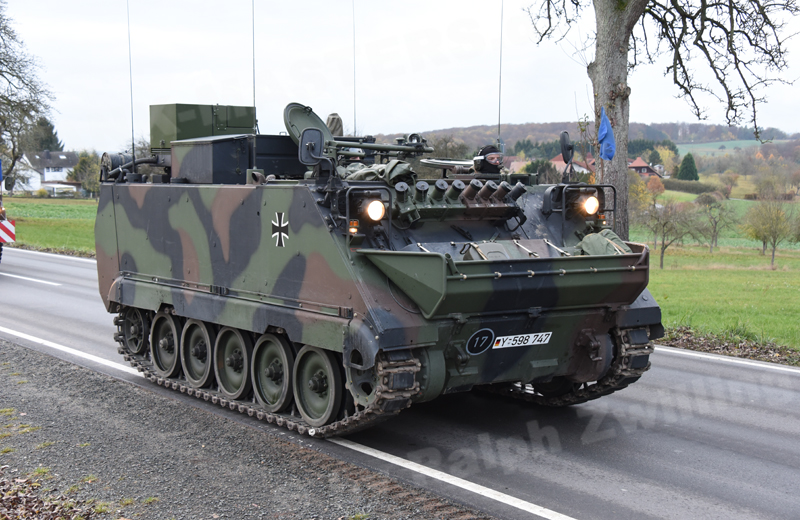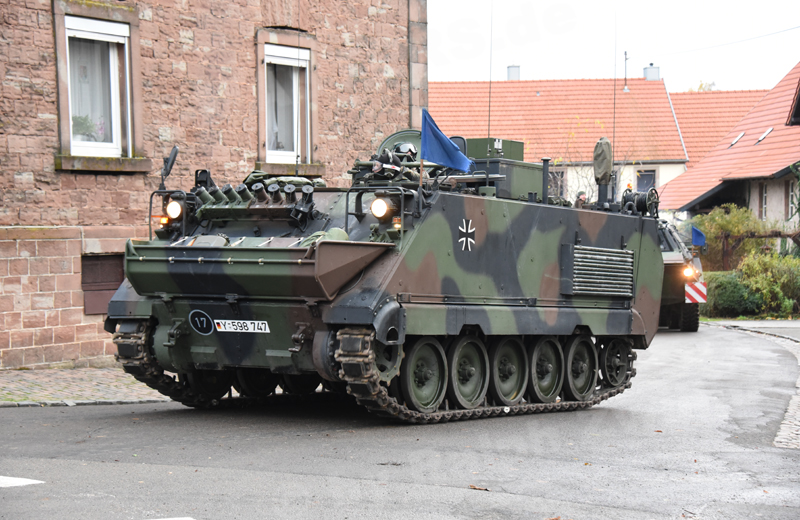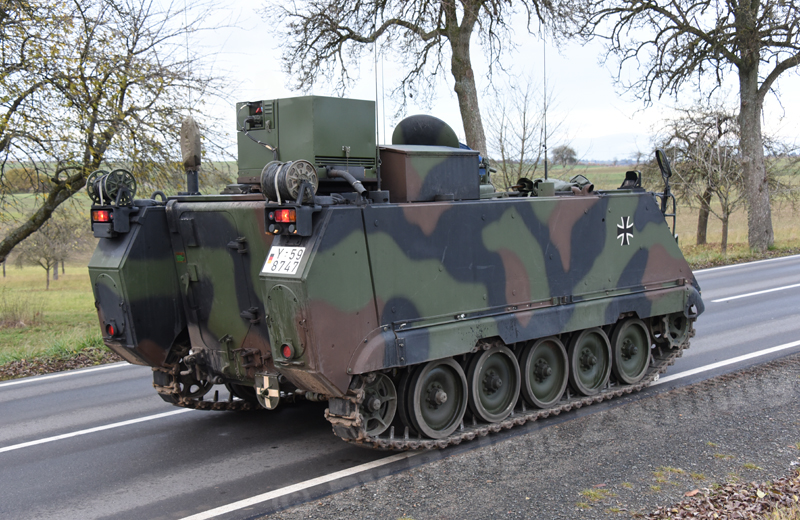 M113 G3 EFT GE A0 Trägerfahrzeug Rechnerverbund Artillerie
Beginning in 2000, the Bundeswehr received the first M113 G3 EFT GE A0 Artillery Computer Network Carriers with the ADLER command, control and weapon deployment data-processing system for joint terminal fire support for artillery battalions equipped with the Panzerhauitze 2000 SPH. Originally, the procurement of 129 vehicles was planned but, in the end, only 88 were procured. Within the combined artillery systems network, the ADLER system benefits massively from operational flexibility, the use of artillery reconnaissance assets and quality of command during engagements. During fire missions, reaction time is reduced drastically when ADLER is employed. For example, the system optimises the availability of other weapon systems, improves the effect of fires on targets and increases accuracy. Beginning in 2009, ADLER I was upgraded to ADLER II configuration that allowed coordination of tactical fire support provided by all services.
The M113 GE EFT GE A0 Artillery Computer Network Carrier was in service with the artillery in two different variants: the FüFltSt – Command and Fire Direction Center for the self-propelled howitzers in the artillery firing platoons, and the FUO – Fire SupportOfficer used for coordination between forward observers and the S3 officer of the battalion. From the outside the FUO vehicle can be distinguished by the Klima/SEA-M113 air-conditioning mountingkit. The air-conditioning system became necessary as, during longer missions, operating the hardware and auxiliary equipment significantly raised temperatures inside the vehicle. The vehicles were mainly equipped with SEM 52, SEM 80/90 and SEM 93 VHF radios. Furthermore they featured the military memory MPS 90 and the military computer MR 8020 C01. During the Level 2 of the Service Life Extension Program all vehicles were upgraded to be ready for fitting a modular add-on armour kit. The capacity for fitting it can be identified by tap holes on the outside of the hull. The armament consisted of a 7.62mm x 51 MG3 air defence machine gun and a 76mm smoke grenade discharger system with eight launchers.
All remaining vehicles were withdrawn from service by early 2019, but 22 were converted into Feuerleitpanzer Mörser M113 G3 EFT GE Mortar Fire Control Vehicles.
| | Crew: | 3 |
| --- | --- | --- |
| | Gross Vehicle Weight: | 14,800kg |
| | Military Load Classification: | 17 |
| | Length: | 5.35m |
| | Width: | 2.69m |
| | Height: | 2.61m |
| | Ground Clearance: | 0.35m |
| | Grade: | 60% |
| | Slope: | 30% |
Download PDF file with sample photos
Yearbook – Armoured Vehicles of the Modern German Army 2018
Yearbook – Armoured Vehicles of the Modern German Army 2019
If you are interested in publishing or purchasing our photos or reports, please feel free to contact us via the following email address: contact@tank-masters.de