BW – Bergepanzer 2 LS EHS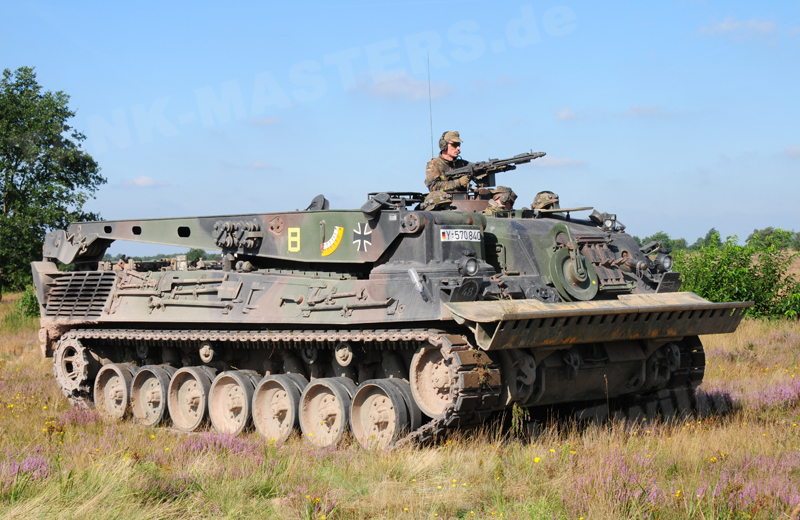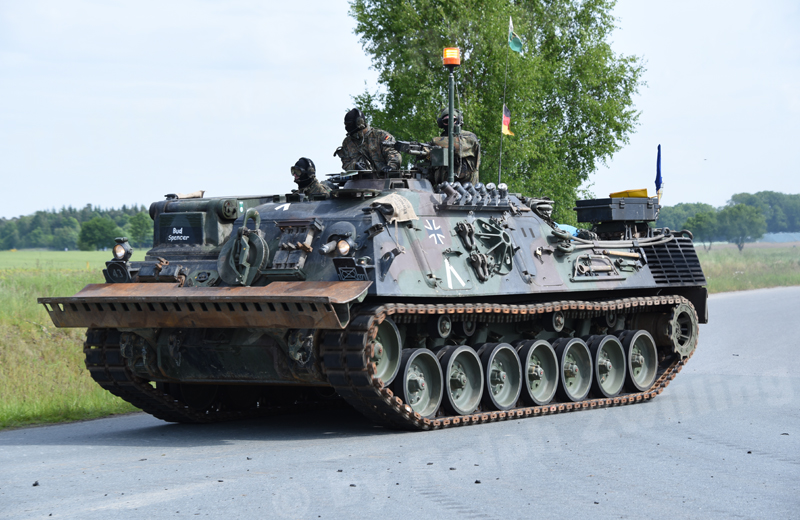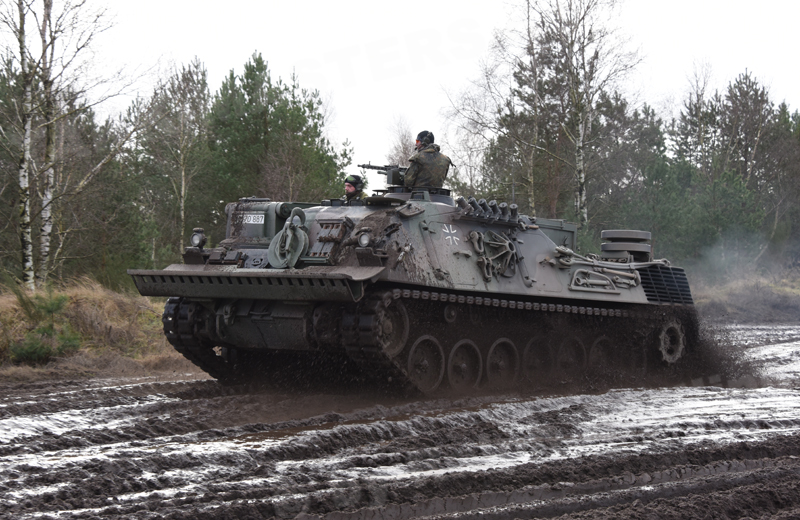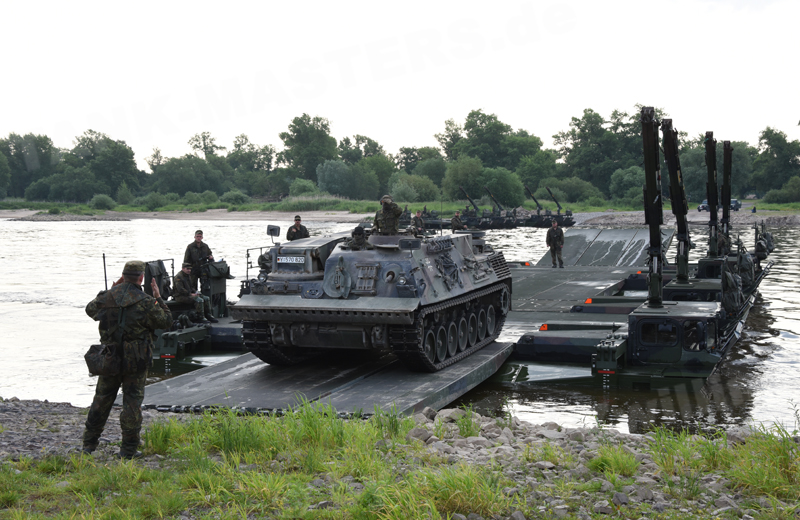 Bergepanzer 2 LS EHS
In an updated military requirement from October 1961, the development of both a new MBT and the development of a related armoured recovery vehicle (ARV) that would be based on the same chassis were required. The company Arnold Jung-Jungenthal produced two prototypes and, in spring of 1964, it delivered them for trials. In the second half of 1965, a contract was signed for the production of 365 ARVs. Later on, the quantity changed to 444 vehicles.
As the first series production vehicle of the Leopard 1 family of vehicles, the 39.8-tonne Armoured Recovery Vehicle 2 (later re-designated A0) was handed over by Atlas-MaK to the Bundeswehr on 09 September 1966. By 1970 all 444 vehicles had been delivered.
For units equipped with the Gepard mobile air defence system and the Leopard 2 MBT, an enhanced (Leistungsgesteigert, or LS) Armoured Recovery Vehicle 2A1 was developed, of which 100 vehicles were delivered between 1977 and 1978. The main modifications to the 40.6-tonne vehicle were a reinforced 20-tonne crane, a hydraulic support at the rear right and an increase in the hoist speed. With the Armoured Recovery Vehicle 2A1 it became possible to lift the turrets of the Gepard and Leopard 2.After installation of an electro-hydraulic control in the 2A1 variant, the designation changed to Armoured Recovery Vehicle 2 LS EHS or Armoured Recovery Vehicle 2A1A2. With the help of the hydraulically actuated 270°-pivoting crane and the hoisting winch for vehicle maintenance, turrets and power packs can be replaced in a short period of time. The dozer blade is used when lifting heavy weights or when the main winch is used. Furthermore, it is used to smooth uneven terrain, remove obstacles and barriers as well as to create cover positions. The cable drum of the main winch in the centre of the fighting compartment has a maximum pull of 350kN. By using a pulley mounted outside the vehicle, the pull can be doubled to 700kN. The Armoured Recovery Vehicle 2 LS EHS can drive underwater and it features an NBC overpressure protection system.
| | Crew: | 3 |
| --- | --- | --- |
| | Gross Vehicle Weight: | 44,700kg |
| | Military Load Classification: | 43 |
| | Length: | 7.68m |
| | Width: | 3.25m |
| | Height: | 2.65m |
| | Ground Clearance: | 0.30m |
| | Grade: | 60% |
| | Slope: | 30% |
Download PDF file with sample photos
Yearbook – Armoured Vehicles of the Modern German Army 2018
Yearbook – Armoured Vehicles of the Modern German Army 2019
Yearbook – Armoured Vehicles of the Modern German Army 2020
If you are interested in publishing or purchasing our photos or reports, please feel free to contact us via the following email address: contact@tank-masters.de