BW – Mungo 2 Mehrzweck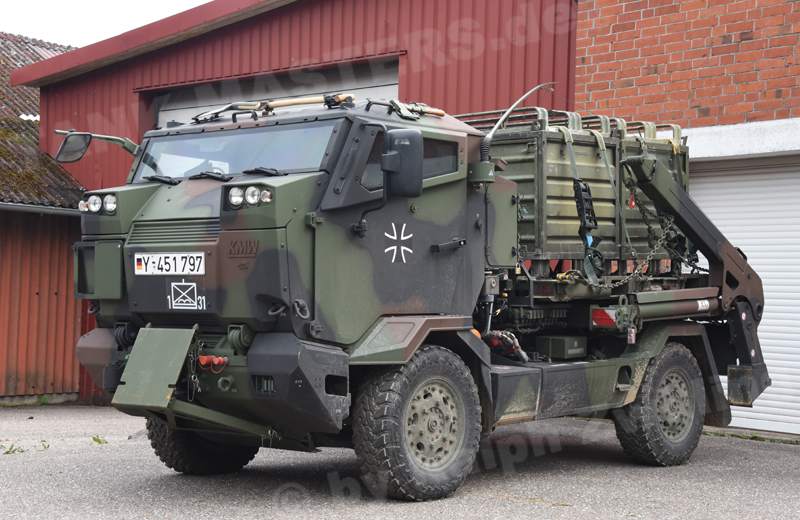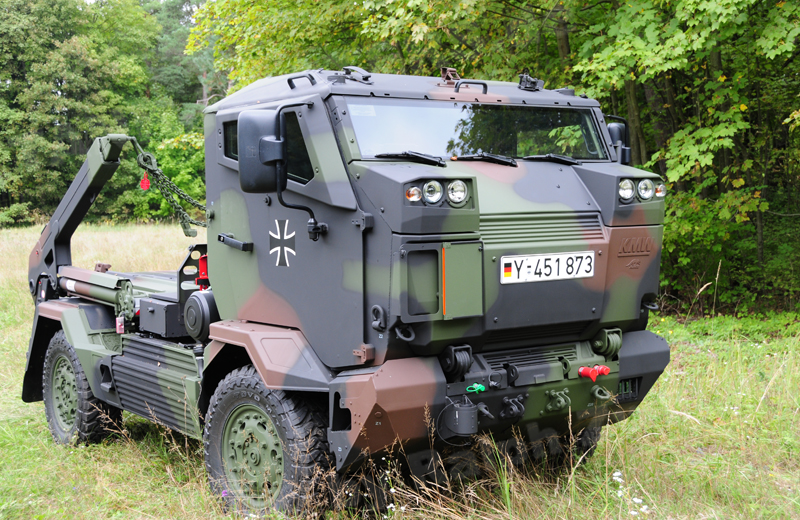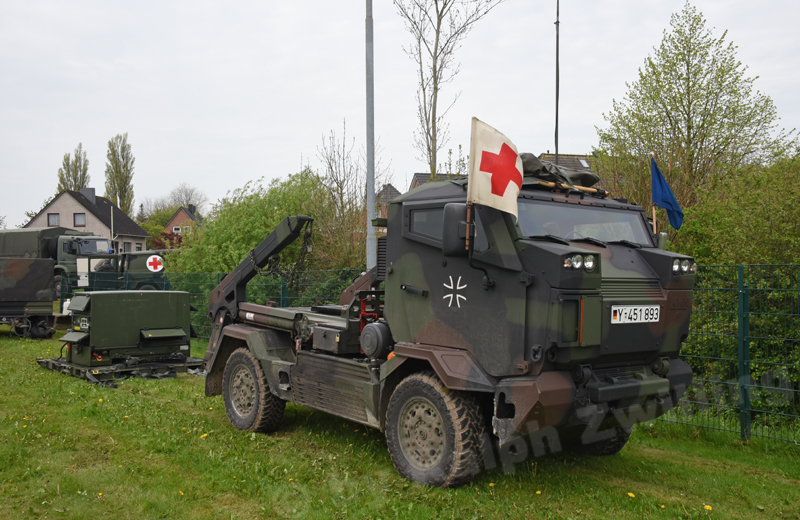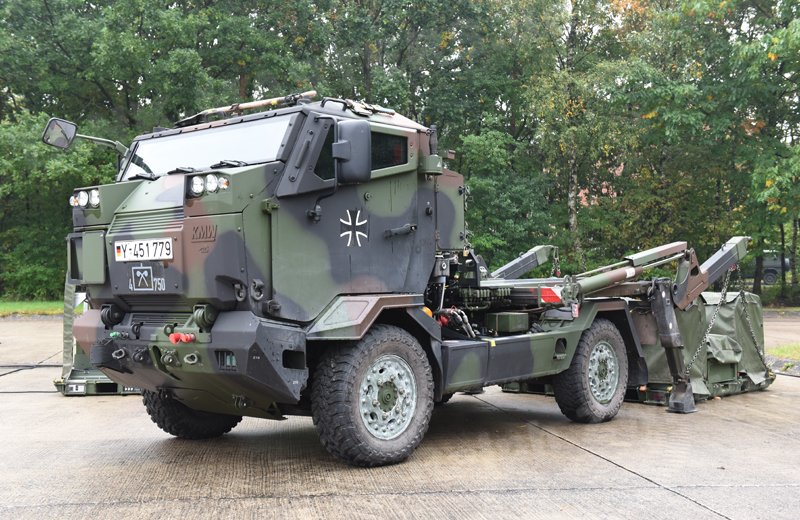 Mungo 2 Mehrzweck
In 2009, KMW handed over three prototypes of the Mungo 2 Multipurpose Vehicle for trials. Two of these are now designated as Light Protected Vehicles for Specialised Forces Mungo 1 and are used to transport the ground control station (GCS) of the LUNA reconnaissance UAV. After the successful completion of trials, the Bundeswehr ordered a first lot of 31 Mungo 2 Mehrzweck Multipurpose Vehicles with 157 transport platforms measuring 1.8m x 2m, plus front-mounted rotary brush systems and ploughs for clearing snow and debris. Delivery of the vehicles took place between May 2012 and August 2013. Furthermore, between 2009 and 2016, a total of 56 Plattform-Sonderanhänger 2-Rad 1,7 t special platform trailers were procured. They are used to move the transport platforms and their loads.
The Mungo 2 Mehrzweck is powered by a 145hp Iveco F1CE0481L A004 4-cylinder diesel engine with turbocharger and intercooler, and they are used as a light protected off-road logistic support vehicle. The type can be used to transport and transship loads stored on transport platforms, as well as modules of the light water purification plant and the light decontamination system. The protected cab provides sufficient space for the two-man crew. The vehicle features equipment for the FüInfoSysH system as well as a radio system with two SEM 80/90 VHF radios.
With the Flextrans deposit trigger system located at the rear of the vehicle, transport platforms, shelters or gravel containers up to a weight of 1,900kg can be picked up and dropped off independently. Prior to operating the deposit tripper system, the two outriggers at the rear of the vehicle have to be deployed. The quick-change system at the front of the vehicle is used to install front-mounted attachments such as the rotary brush system or a plough for snow and debris clearing.
| | Crew: | 2 |
| --- | --- | --- |
| | Gross Vehicle Weight: | 5,900kg |
| | Military Load Classification: | 00 |
| | Length: | 4.43m |
| | Width: | 2.26m |
| | Height: | 2.12m |
| | Ground Clearance: | 0.21m |
| | Grade: | 60% |
| | Slope: | 30% |
Download PDF file with sample photos
Yearbook – Armoured Vehicles of the Modern German Army 2019
Yearbook – Armoured Vehicles of the Modern German Army 2020
If you are interested in publishing or purchasing our photos or reports, please feel free to contact us via the following email address: contact@tank-masters.de