BW – Enok 5.4 Feldjägereinsatzfahrzeug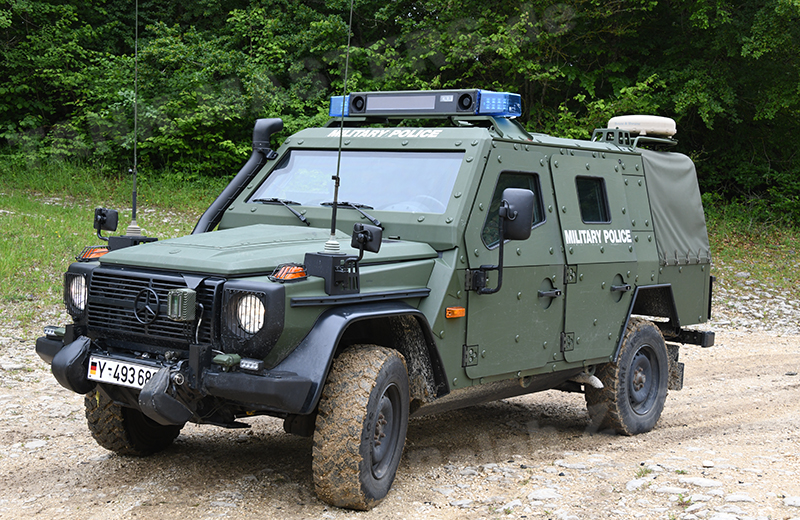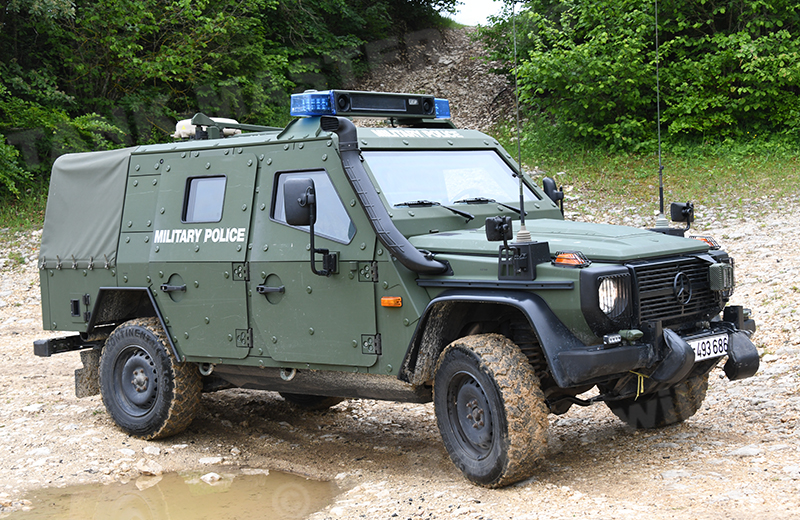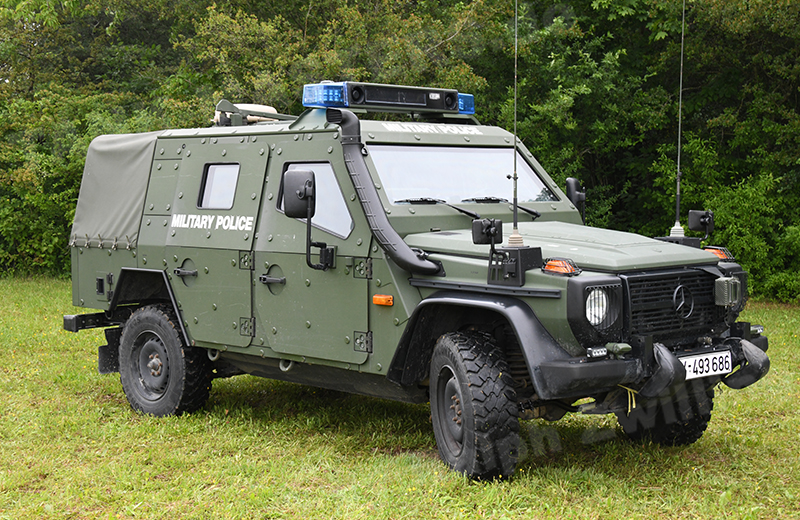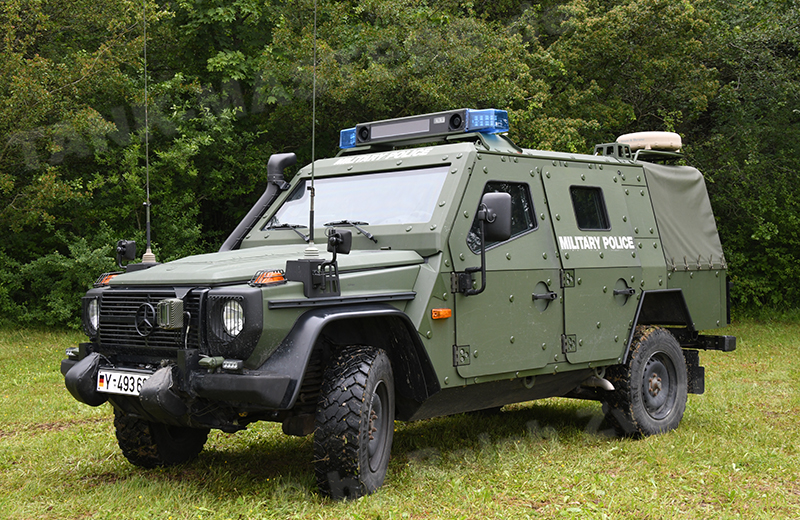 Enok 5.4 Feldjägereinsatzfahrzeug
Besides the Patrol Vehicle, the Bundeswehr also procured 76 Enok 5.4 Military Police Vehicles with four doors and unprotected storage compartment. From the outside the vehicles can easily be distinguished by the DBS 2000 double-flash beacon with LED technology and loudspeaker on the roof of the crew compartment, as well as two front flashing beacons. Furthermore, the vehicles have small windows in the rear compartment canvas cover for an LED information display.
In contrast to the Enok 5.4 Patrol Vehicle, the Military Police Vehicle is not armed and therefore does not require a ring mount or mounts for an ammunition box or spare machine gun barrels on the roof. The communication equipment comprises a radio system with two SEM 80/90 VHF radios, an INMARSAT BGAN Explorer 727 SATCOM system and the Führungs- und Informationssystem des Heeres (FüInfoSysH) command, control, communications and intelligence system, whose control display is mounted in front of the passenger seat. A charger for the portable Kenwood TK-2140D VHF radio is installed in the rear centre console on the mount of the Rocky III notebook.
The Enok 5.4 is powered by a water-cooled 135kW / 184hp Mercedes-Benz 6-cylinder OM 642 diesel engine with turbocharger, intercooler and common-rail injection system. The Mercedes-Benz W5A 580 5-speed automatic transmission is a quantum leap from the manualshifting gearbox of the Wolf, and it makes the life of the driver much easier. The fuel tank holding 95 litres provides a cruising range of 600km. As the off-road tyres feature run-flat inserts, the crew can also escape from critical situations and get themselves out of harm's way in case of a damaged tyre. Indeed, the vehicle can still drive a distance of up to 30km at a maximum speed of 50km/h.
| | Crew: | 4 |
| --- | --- | --- |
| | Gross Vehicle Weight: | 5,390kg |
| | Military Load Classification: | 00 |
| | Length: | 4.84m |
| | Width: | 2.01m |
| | Height: | 2.23m |
| | Ground Clearance: | 0.22m |
| | Grade: | 60% |
| | Slope: | 30% |
Download PDF file with sample photos
Yearbook – Armoured Vehicles of the Modern German Army 2018
Yearbook – Armoured Vehicles of the Modern German Army 2019
Yearbook – Armoured Vehicles of the Modern German Army 2020
If you are interested in publishing or purchasing our photos or reports, please feel free to contact us via the following email address: contact@tank-masters.de