BW – Bergepanzer 3A1 Büffel mit leichter Schutzausstattung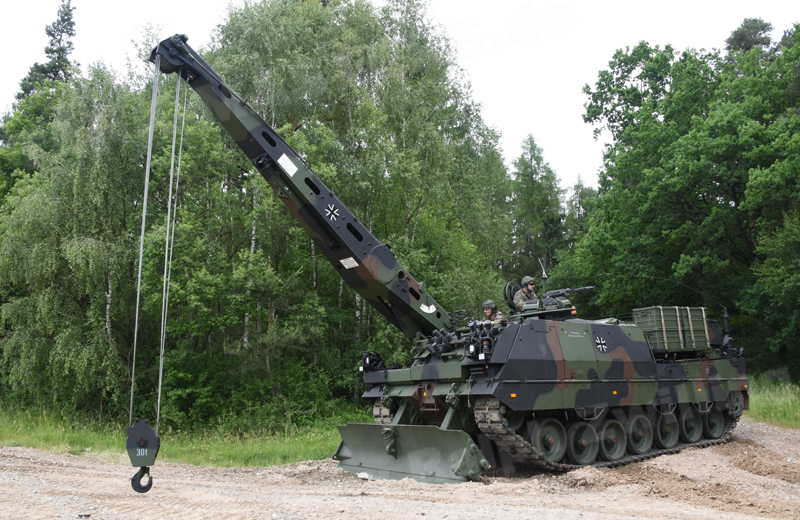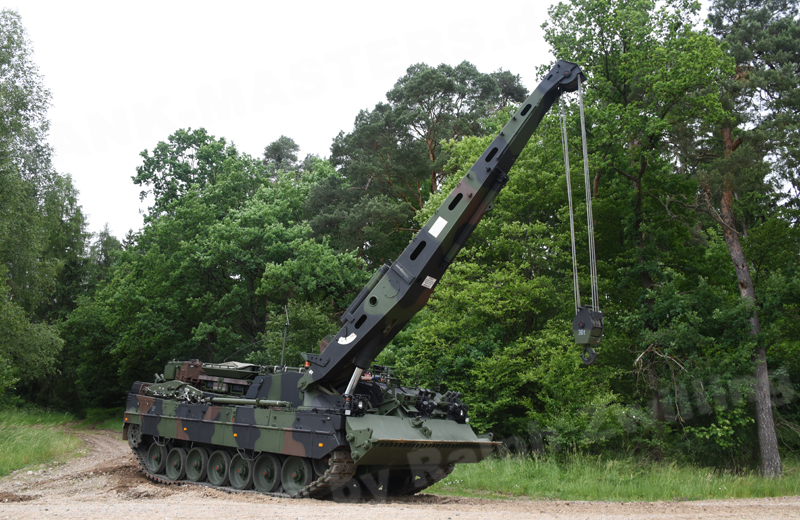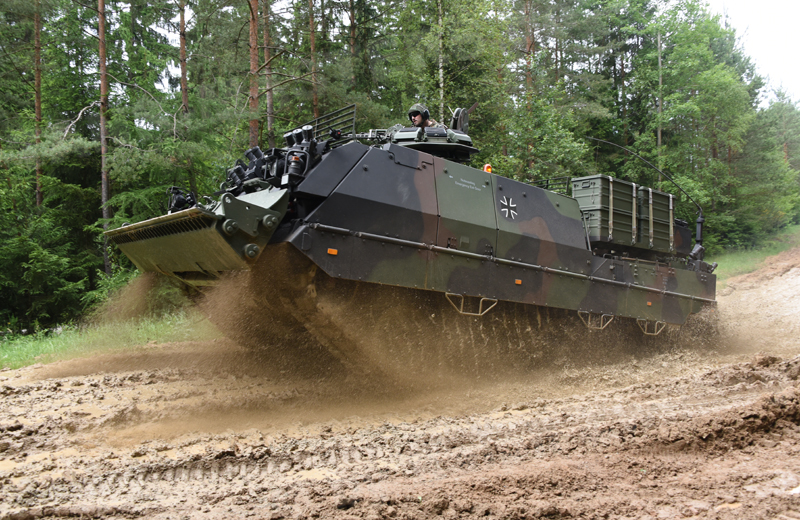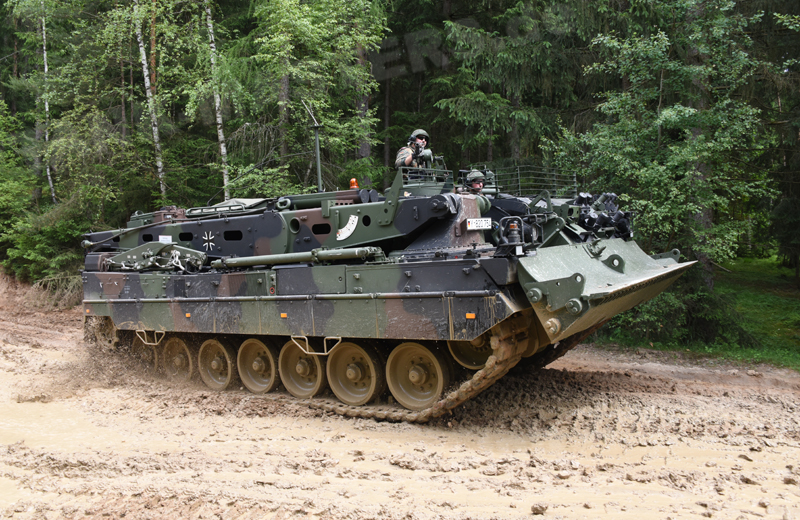 Bergepanzer 3A1 Büffel mit leichter Schutzausstattung
Due to the decision of the Bundeswehr in 2010 to send Panzerhaubitze 2000 self-propelled howitzers to Afghanistan to support the ISAF mission, the Armoured Recovery Vehicle 2 of the German ISAF contingent had to be complemented by the more capable Armoured Recovery Vehicle 3 Büffel. As the Panzerhaubitze 2000s were only planned to be used in stationary positions at forward operating bases (FOB), the unmodified version of the Büffel was sufficient at the beginning. However, as the vehicles were more and more used outside FOBs, the decision was made for a combat capability improvement of four vehicles. These received the designation Armoured Recovery Vehicle 3A1 Büffel and were handed over to the Bundeswehr in the spring of 2012. This variant received add-on armour modules, mine protection, a SPECTUS multispectral driver's sight device and FüInfoSysH command, control, communications and intelligence system. Furthermore, the battlefield recovery system was relocated to the rear of the vehicle and the storage concept was reworked. The new storage rack enables the transport of more flexible equipment.
After the end of operations in Afghanistan, the vehicles were brought back to Germany in 2014. During maintenance in 2016, more modifications were made. The desert camouflage was changed to the NATO three-colour camouflage. Also, the radio antenna was moved to the rear of the vehicle, the slat armour was modified and partially replaced, a climbing assist was mounted and the storage concept was optimised again. Now a SOTAS-IP intercom system is used in the interior. The major modification is the possibility to vary the protection level depending on the threat level. In this case, the add-on armour modules on the sides of the vehicle can be removed or replaced by lighter modules. This has a positive weight effect and therefore also reduces any wear and tear affecting the vehicle. If necessary, the heavy protection modules can be installed in a short time.
Besides the four vehicles fielded in 2012, an additional two vehicles were modified to the Armoured Recovery Vehicle 3A1 Büffel variant in 2017, which were leased before by the Canadian Forces and later on returned to the Bundeswehr.
| | Crew: | 3 |
| --- | --- | --- |
| | Gross Vehicle Weight: | 64,500kg |
| | Military Load Classification: | 72 |
| | Length: | 9.50m |
| | Width: | 3.54m |
| | Height top of weapon station: | 3.00m |
| | Ground Clearance: | 0.45m |
| | Grade: | 60% |
| | Slope: | 30% |
Download PDF file with sample photos
Publication about the Bergepanzer 3A1 Büffel
Yearbook – Armoured Vehicles of the Modern German Army 2018
Yearbook – Armoured Vehicles of the Modern German Army 2019
Yearbook – Armoured Vehicles of the Modern German Army 2020
If you are interested in publishing or purchasing our photos or reports, please feel free to contact us via the following email address: contact@tank-masters.de