BW – AFF Wiesel 2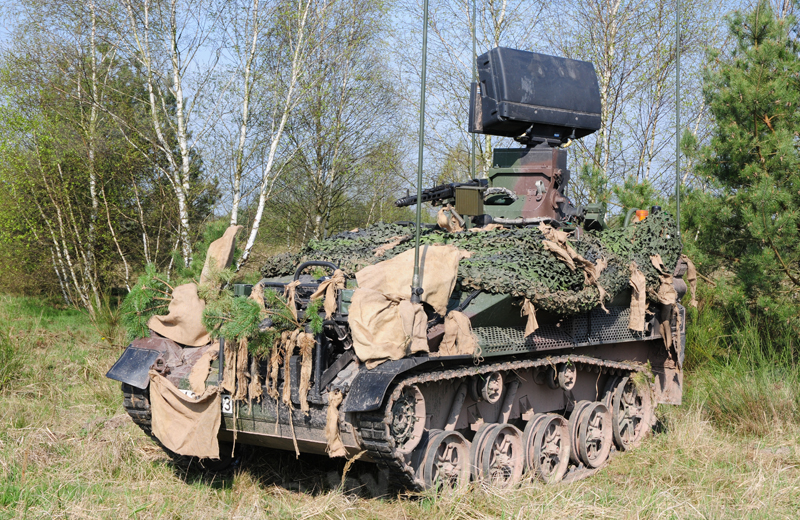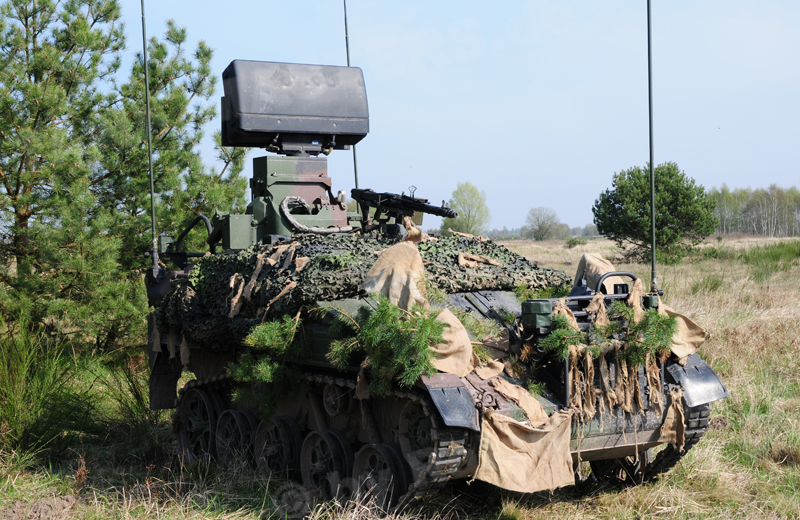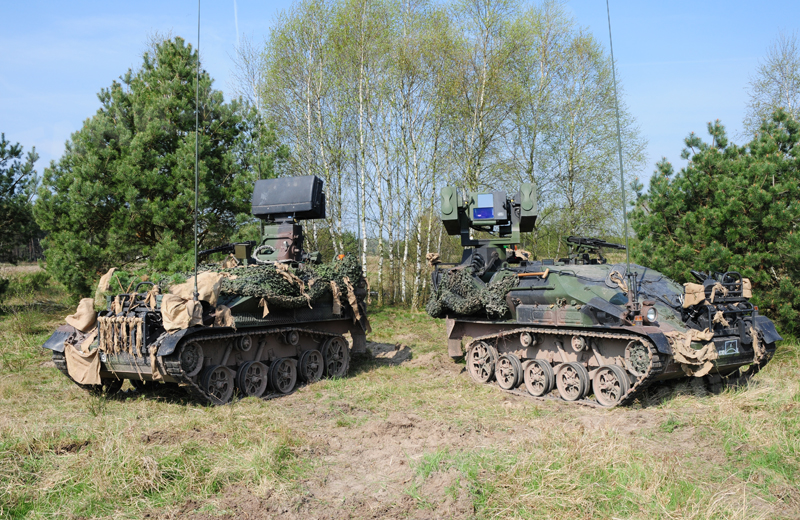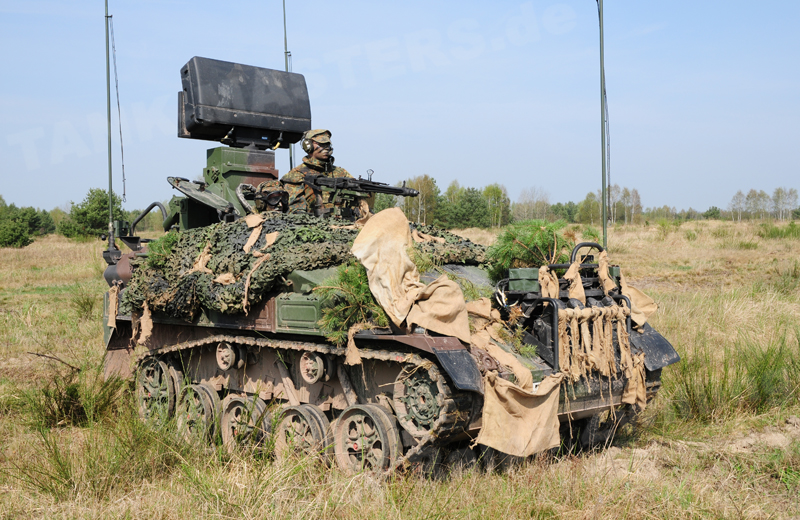 AFF Wiesel 2
The AFF Wiesel Platoon Command Post and Radar Vehicle can only be operated when stationary, and it is a kind of centre of gravity for the Ozelot light air defence missile platoons. With its passive and active sensor suite, it can monitor an assigned airspace, identify enemy targets and conduct threat analysis for the platoon, all without external support. Via VHF voice and data radio communication, it is linked with up to eight Ozelot Air Defence Missile Carriers and it controls their engagements. Originally ten AFF Wiesels were procured.
The AFF Wiesel is fitted with the powerful HARD (Helicopter & Airplane Radio Detection) X-band 3-D radar that can detect targets out to a distance of 20km and an altitude of 5,000m. It also provides users with information about the altitude and flight direction of targets. The radar can even be used when sophisticated jamming and electronic countermeasures are employed. For identification of detected aircraft and flying objects, the identification friend or foe (IFF) system has been integrated into the radar system. After a threat analysis has been done, automatically identified targets are classified using a threat key and cleared as suitable targets. The HARD radar is a 360° search radar that can simultaneously track 20 targets. The crew of the AFF Wiesel consists of the driver, who is placed in the hull on the right side, and the vehicle commander, who is seated next to him on the left. Both are trained to operate the radar and comprehensive vehicle communication equipment. Directly behind
the driver's seat are placed four SEM 93 VHF radios. Another SEM 93 VHF radio and SEM 90 VHF radio are mounted in the area below the steering wheel in the driver's compartment. Besides a pivotmounted 7.62mm x 51 MG3, the vehicle features a 76mm smoke grenade discharger system with four launchers.
| | Crew: | 2 |
| --- | --- | --- |
| | Gross Vehicle Weight: | 4,079kg |
| | Military Load Classification: | 00 |
| | Length: | 4.19m |
| | Width: | 1.85m |
| | Height up to top of MG3: | 1.90m |
| | Ground Clearance: | 0.30m |
| | Grade: | 60% |
| | Slope: | 30% |
Download PDF file with sample photos
Publication about the Wiesel 2 Armored Weapon Carrier
Yearbook – Armoured Vehicles of the Modern German Army 2018
Yearbook – Armoured Vehicles of the Modern German Army 2019
Yearbook – Armoured Vehicles of the Modern German Army 2020
If you are interested in publishing or purchasing our photos or reports, please feel free to contact us via the following email address: contact@tank-masters.de