BW – FlaRakWaTrg Ozelot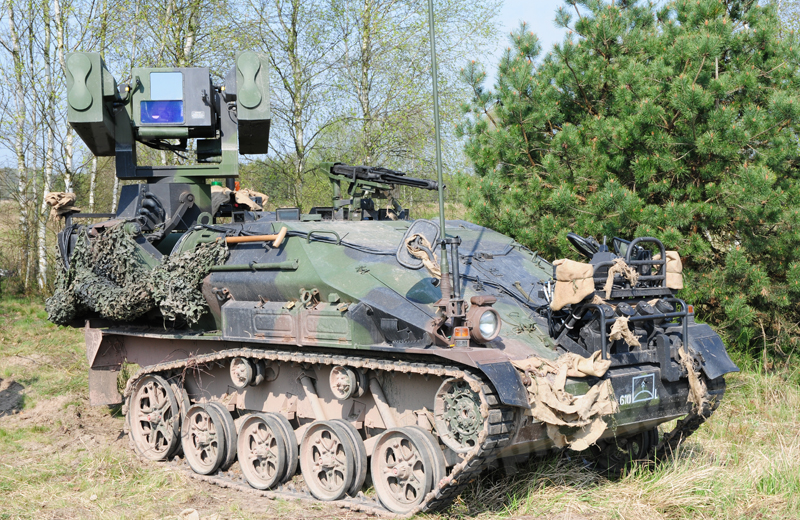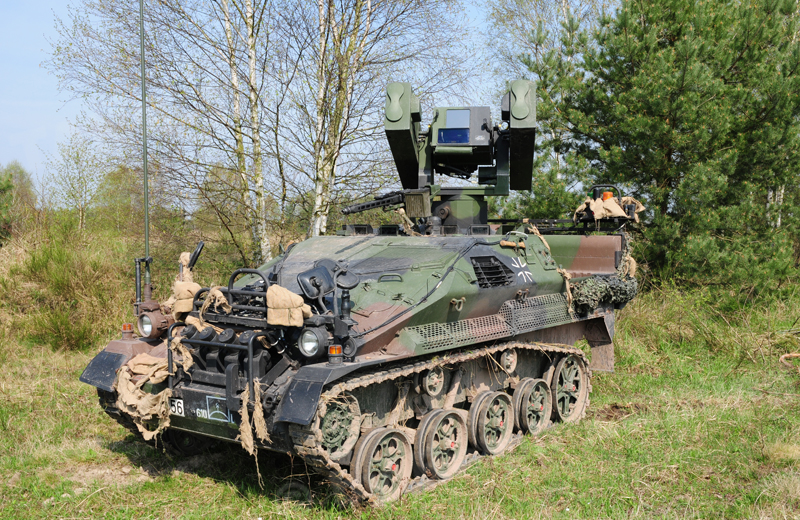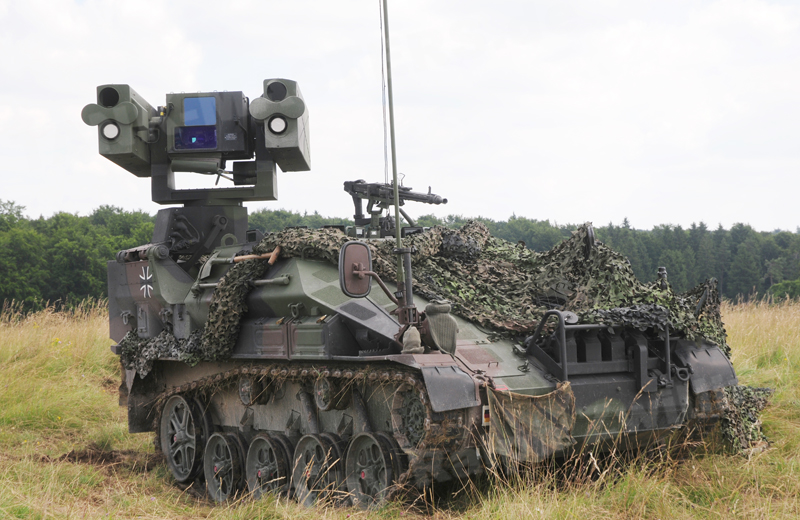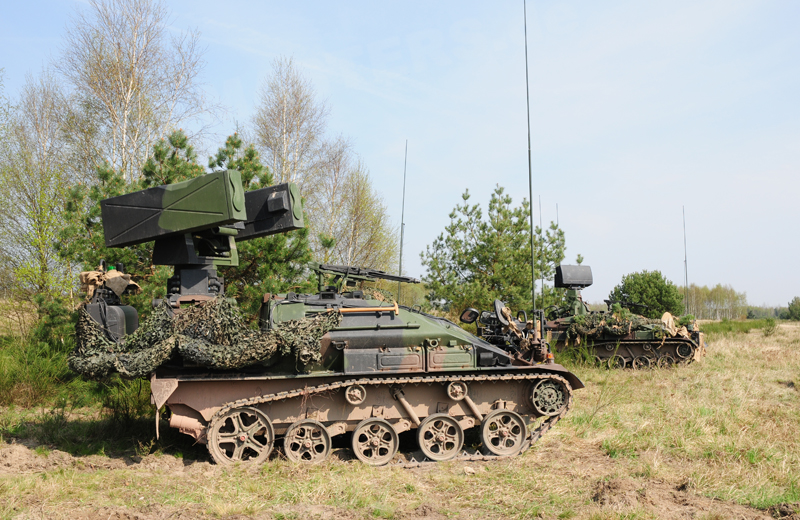 Flugabwehrraketenwaffenträger Ozelot
The Ozelot Air Defence Missile Carrier, based on the Wiesel 2 chassis, is the core component of the LeFlaSys Light Mechanised Short-Range Air Defence System. The first of 50 vehicles were handed over to the Air Defence School on 27 June 2001. All remaining vehicles were delivered by 2004.
In 2011 the decision was made that all systems in army air defence should be taken over by the Luftwaffe, this occurred at the beginning of 2012. Today, Ozelot are organised in a squadron of 61st Air Defence Missile Group. This squadron consists of two platoons each with six Ozelots and three Wiesel Platoon Command Post and Radar Vehicles, as well as a Light Air Defence Reconnaissance Interface Vehicle based on the Wolf light truck.
The weapon system is situated behind the crew compartment. The launch unit can be lowered to allow loading of the vehicle into aircraft. It consists of the pedestal, in the centre of which are mounted the sensor and electronic components. These include the OPHELOS thermal-imaging system, a powerful CCD day-sight camera, a laser rangefinder and a line-of-sight stabilisation system. Two multilaunch units that can accommodate four ready-to-launch Stinger missiles are mounted on the sides of the pedestal. Four additional missiles are carried in an ammunition box at the rear of the vehicle.
In order to allow the Ozelot to operate autonomously without being linked to the Wiesel Platoon Command Post and Radar Vehicle, it is fitted with a passive infrared search and track (IRST) system. The IRST system can operate when integrated on the vehicle as well as dismounted up to a distance of 30m from the Ozelot. The target designator can also be operated with an optical system providing state-of-the-art air defence sentry service.
| | Crew: | 2 |
| --- | --- | --- |
| | Gross Vehicle Weight: | 4,066kg |
| | Military Load Classification: | 00 |
| | Length: | 4.50m |
| | Width: | 1.85m |
| | Height up to top of MG3: | 1.90m |
| | Ground Clearance: | 0.30m |
| | Grade: | 60% |
| | Slope: | 30% |
Download PDF file with sample photos
Publication about the Wiesel 2 Armored Weapon Carrier
Yearbook – Armoured Vehicles of the Modern German Army 2018
Yearbook – Armoured Vehicles of the Modern German Army 2019
Yearbook – Armoured Vehicles of the Modern German Army 2020
If you are interested in publishing or purchasing our photos or reports, please feel free to contact us via the following email address: contact@tank-masters.de