BW – M113 G3 EFT GE FltPzMrs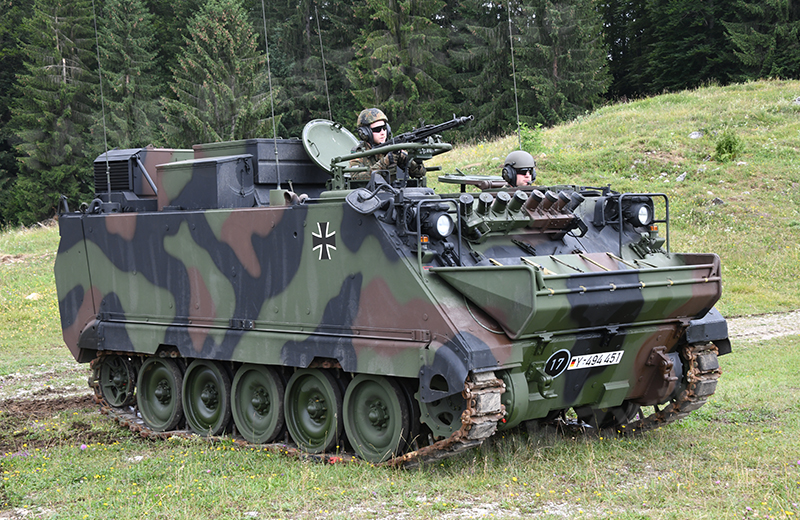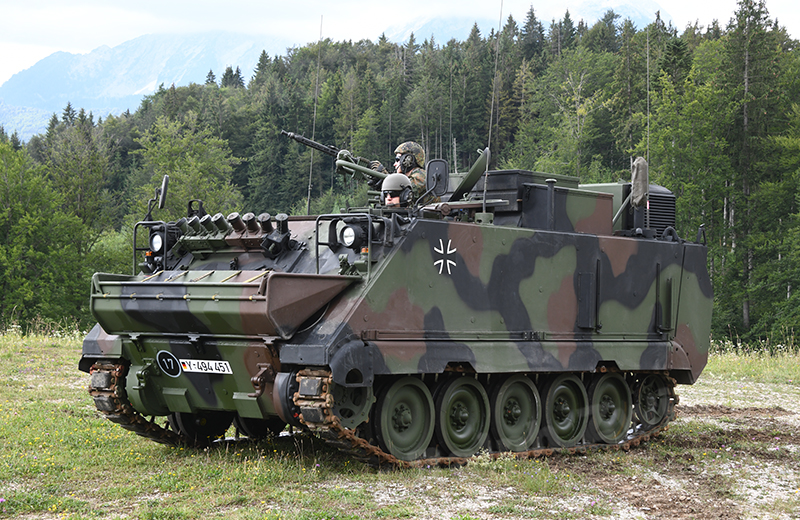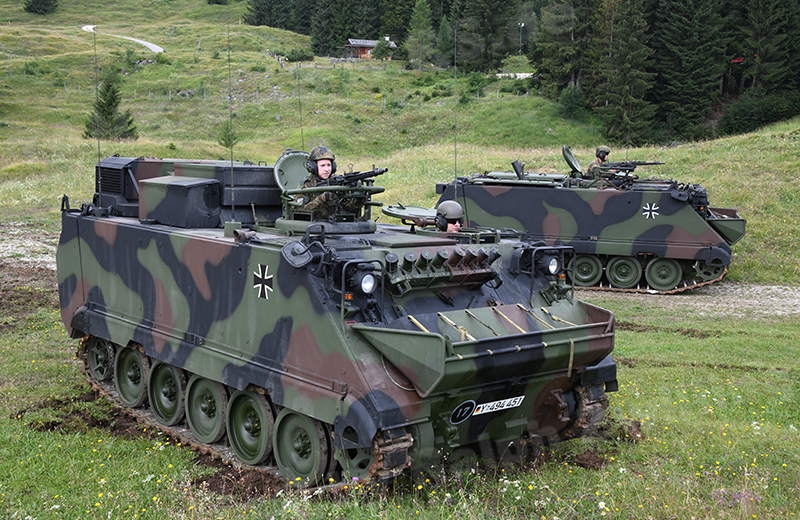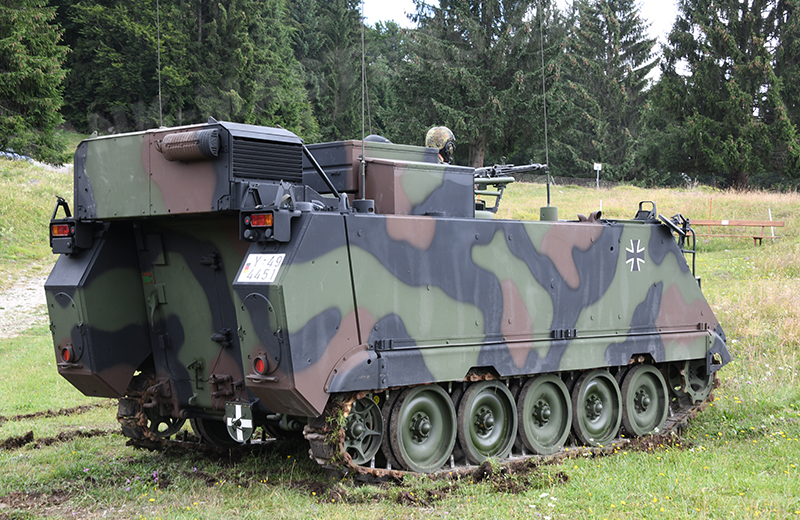 M113 G3 EFT GE Feuerleitpanzer Mörser
Beginning in 2019, a total of 22 M113 G3 EFT GE A0 Artillery Computer Network Carriers with the ADLER command, control and weapon deployment data-processing system were converted to M113 G3 EFT GE Mortar Fire Control Vehicles.
The mortar platoon of a heavy mechanized infantry or mountain infantry company consists of platoon headquarters with a Feuerleitpanzer Mörser M113 G3 EFT GE, two fire control sections with Feuerleitpanzer Mörser M113 G3 EFT GE, two aiming circle sections on Lkw gl leicht Wolf trucks as well as eight mortar sections with Panzermörser M113 G3 EFT GE Mortar Carriers. The mortars mainly engage light and medium armoured targets that cannot be engaged effectively by direct-line fire or with standard artillery fire. Mortars are also deployed when the use of other weapons would cause too much collateral damage. Mortar fire has the most effects on light armored area targets.
Besides others, the vehicle features three SEM 80/90 VHF radios, the MRT 86 fire control computer as well as a Precision Lightweight GPS Receiver (PLGR) 95. The crew consists of the commander, fire control NCO and the driver.
On the rear of the vehicle you can find the Klimaanlage/SEA M113 air-conditioning mounting kit. The air-conditioning system became necessary as, during longer missions, operating the hardware and auxiliary equipment significantly raised temperatures inside the vehicle. During the Level 2 of the Service Life Extension Program the orginal vehicles were upgraded to be ready for fitting a modular add-on armour kit. The capacity for fitting it can be identified by tap holes on the outside of the hull. The armament of the vehicle consists of a 7.62mm x 51 MG3 air defence machine gun and a 76mm smoke grenade discharger system with eight launchers.
| | Crew: | 3 |
| --- | --- | --- |
| | Gross Vehicle Weight: | 14,800kg |
| | Military Load Classification: | 17 |
| | Length: | 5.35m |
| | Width: | 2.69m |
| | Height: | 2.61m |
| | Ground Clearance: | 0.35m |
| | Grade: | 60% |
| | Slope: | 30% |
Download PDF file with sample photos
Yearbook – Armoured Vehicles of the Modern German Army 2019
Yearbook – Armoured Vehicles of the Modern German Army 2020
If you are interested in publishing or purchasing our photos or reports, please feel free to contact us via the following email address: contact@tank-masters.de