BW – Mittleres Artillerieraketensystem II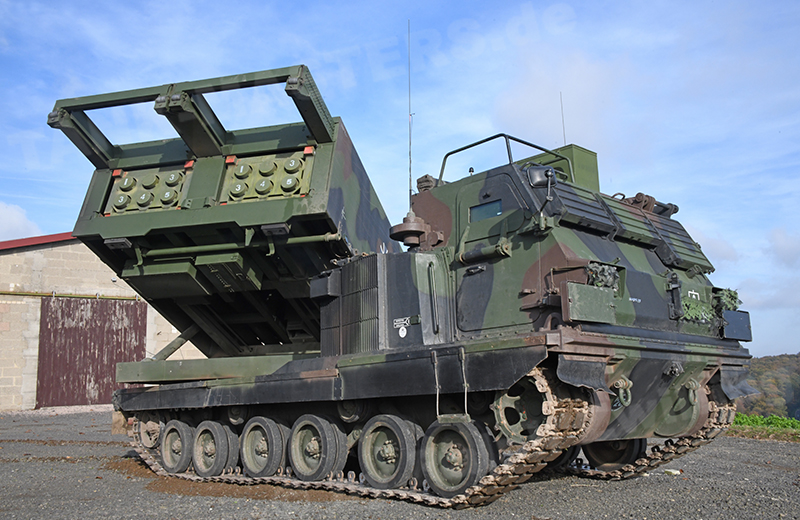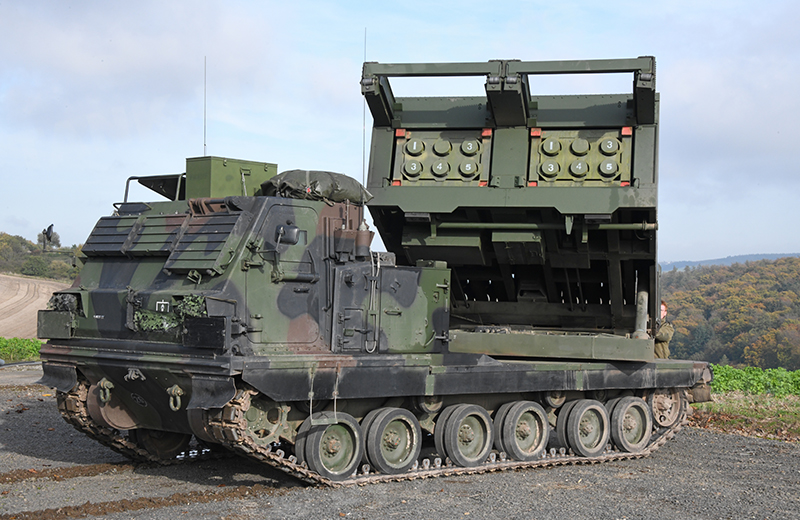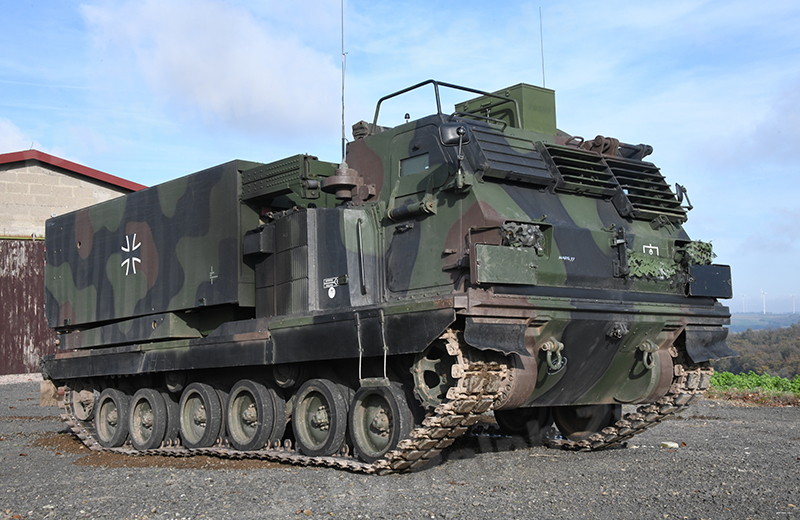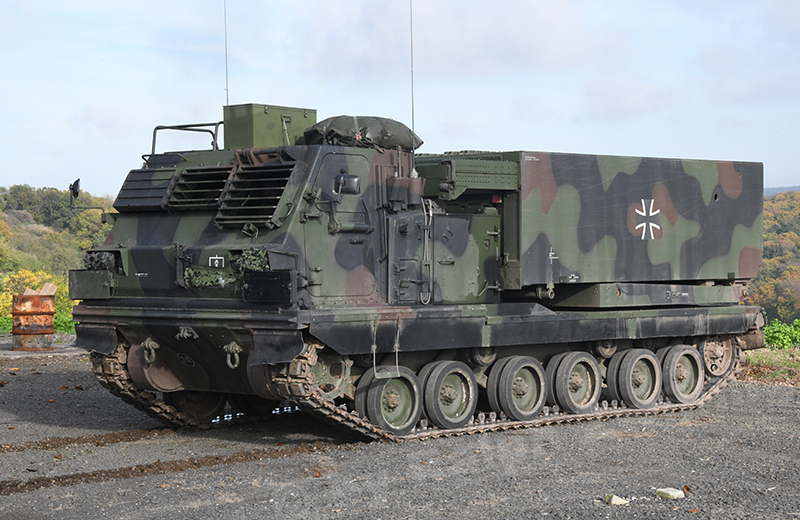 Mittleres Artillerieraketensystem II
The Mittleres Artillerieraketensystem (MARS) is a licenced production of the US M270 Multiple Launch Rocket System (MLRS). It is used as a highly mobile and rapid-fire multiple-launch rocket system. The rockets are stored in two lightly armoured and sealed rocket pods, each with six launcher tubes. Due to the integrated loading and lifting mechanism in the launcher frame, the rocket pods can be easily lifted, loaded and dropped. Only one operator is required for rapid loading and unloading. Between 1990 and 1994, the Bundeswehr procured 154 vehicles. In 1994 the vehicles were modified and received German connector tracks, side skirts, a modified exhaust opening and four mounts for snow grousers.
On 6 April 2011 the Bundeswehr received the first vehicle modified to MARS II standard. Under the organisation structure HEER2011, a total of 38 vehicles are planned. Delivery of the first batch of 20 MARS II took place by 2013. In January 2017 a financing commitment for conversion of the remaining 18 MARS systems was given, these being currently stored in depots. Delivery of these vehicles should take place in 2020. As part of the modification, a new fire control system was installed that enables firing of the M31 Guided Multiple Launch Rocket System (GMLRS) that has a speed of Mach 3.4. The rocket has a range of approximately 74km and has high precision to reduce collateral damage. Furthermore, a new laser gyroscope system was installed, and the former precision lightweight GPS receiver was replaced by the Defense Advanced GPS Receiver (DAGR). Also, the hydraulic drives of the launcher were replaced by electrical drives to enhance laying of the rocket pods onto the target. The sensor-fused ammunition warhead (Suchzünder-Munition Artillerie, or SMArt) as well as the penetrating splinter unitary warhead are used.
After fielding the MARS II, all original vehicles received the designation MARS I. In 1990 four MARS driver training vehicles were procured. These are no longer in the Bundeswehr inventory.
| | Crew: | 3 |
| --- | --- | --- |
| | Gross Vehicle Weight: | 26,600kg |
| | Military Load Classification: | 26 |
| | Length: | 7.07m |
| | Width: | 3.10m |
| | Height: | 2.92m |
| | Ground Clearance: | 0.43m |
| | Grade: | 60% |
| | Slope: | 40% |
Download PDF file with sample photos
Yearbook – Armoured Vehicles of the Modern German Army 2018
Yearbook – Armoured Vehicles of the Modern German Army 2019
Yearbook – Armoured Vehicles of the Modern German Army 2020
If you are interested in publishing or purchasing our photos or reports, please feel free to contact us via the following email address: contact@tank-masters.de