BW – JFST Fennek Boden/Boden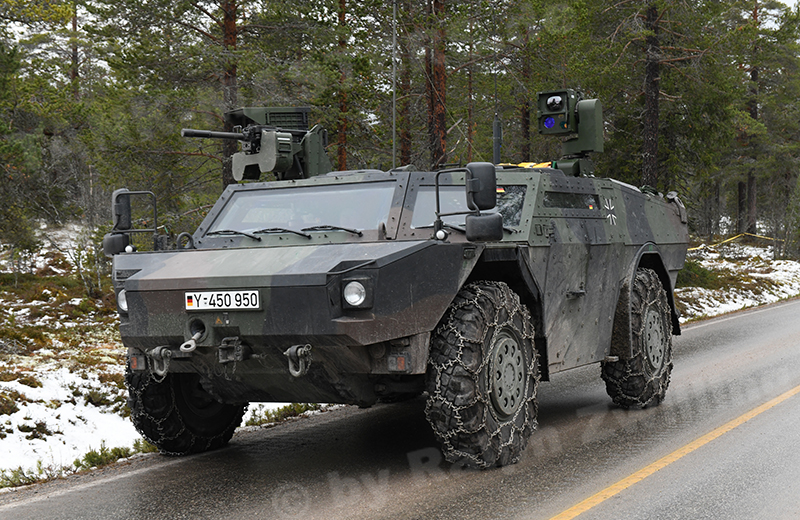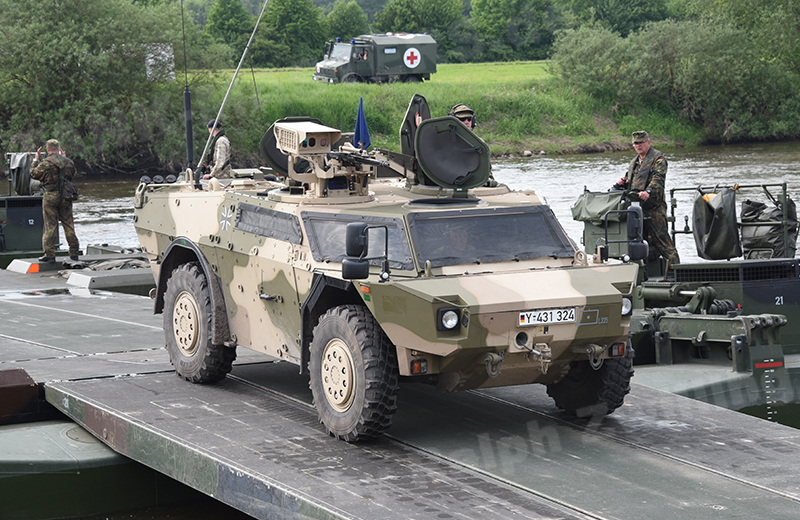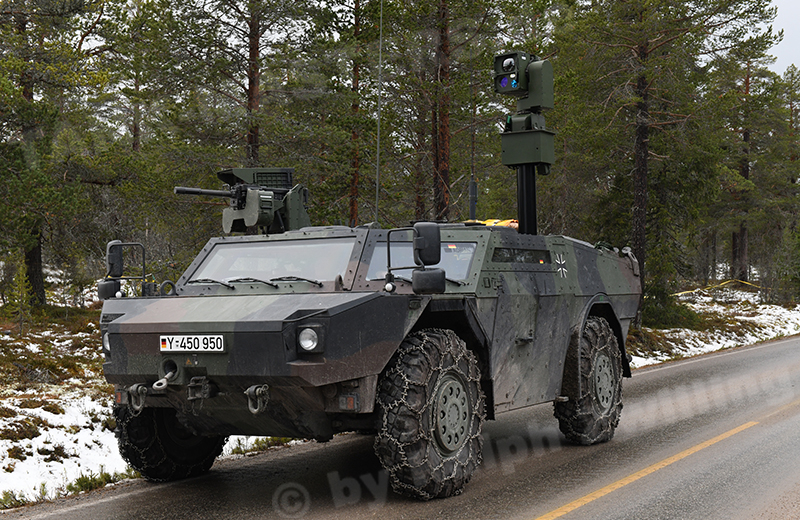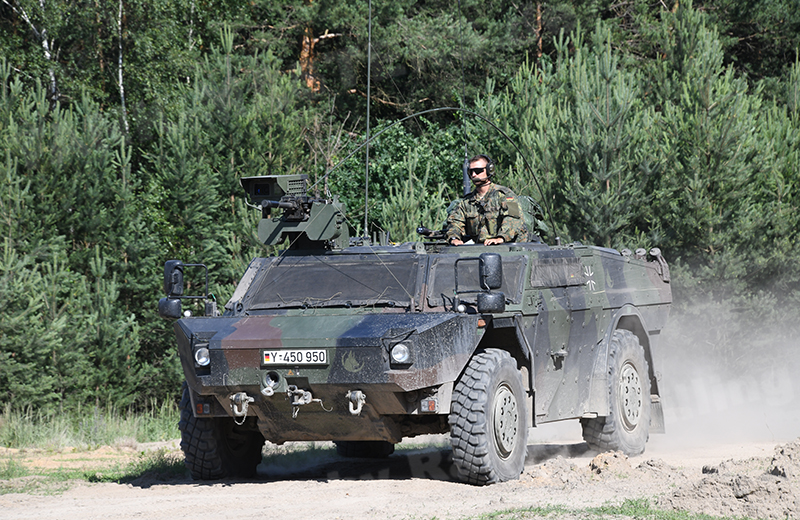 Joint Fire Support Team (JFST) Fennek 1A3 Boden/Boden
To enable increased flexibility of the Joint Fire Support Team (JFST) concept, the Fennek JFST was designed as a two-vehicle solution with Air/Ground and Ground/Ground Sections. The Ground/Ground Section controls the fires of ground- and sea-based indirect weapons and the deployment of attack helicopters for direct-fire support of ground troops. Air/Ground Section controls the deployment of helicopters and fixed-wing aircraft as part of close air support.
In March 2010, Fennek 1A2 JFST vehicles for five teams were delivered, and four weeks later the first two teams deployed to Afghanistan. At the beginning the Bundeswehr procured ten Ground/Ground and ten Air/Ground Sections. Additional vehicles were made by converting Reconnaissance Vehicles. In the meantime, ten vehicles received a mine protection plate below the front of the hull, which led to the new designation Fennek 1A3 JFST. In June 2017, KMW received an order to convert 30 former Dutch Fenneks to JFST Fennek 1A4 configuration between 2019 and 2022. In total, the Bundeswehr requires 70 Fennek JFST Vehicles. Based on current plans all 50 Fennek JFST vehicles should get upgraded to the design standard 1A4 up to 2022. The improvements include hardened Centurion i7+ vehicle computers, communication server Q-STF from ATM, the MDA III mission recorder and system control unit II for new software/hardware equipment from KMW. The Air/Ground Section will receive the Harris PRC-1117F radio.
The JFST version features some differences compared to the Reconnaissance Vehicle. Vehicles were equipped with the new extendable BAA II observation and reconnaissance system target location device. It contains a high-resolution CCD day sight camera, an ATTICA thermal-imaging system, an LDM 43 laser rangefinder and a Class 1M laser pointer for target designation. Both JFST versions feature the FüInfoSysH command, control, communications and intelligence system, the ADLER II command, control and weapon deployment data-processing system, two SEM 90 VHF radios and a TRM 6021 VHF radio.
| | Crew: | 3 |
| --- | --- | --- |
| | Gross Vehicle Weight: | 11,750kg |
| | Military Load Classification: | 00 |
| | Length: | 5.87m |
| | Width: | 2.55m |
| | Height up to top of FLW 200: | 2.61m |
| | Ground Clearance: | 0.41m |
| | Grade: | 60% |
| | Slope: | 30% |
Download PDF file with sample photos
Publication about the Fennek Family of Vehicles
Yearbook – Armoured Vehicles of the Modern German Army 2018
Yearbook – Armoured Vehicles of the Modern German Army 2019
Yearbook – Armoured Vehicles of the Modern German Army 2020
If you are interested in publishing or purchasing our photos or reports, please feel free to contact us via the following email address: contact@tank-masters.de