BW – Transportpanzer 1A8A17 Fuchs CG-20+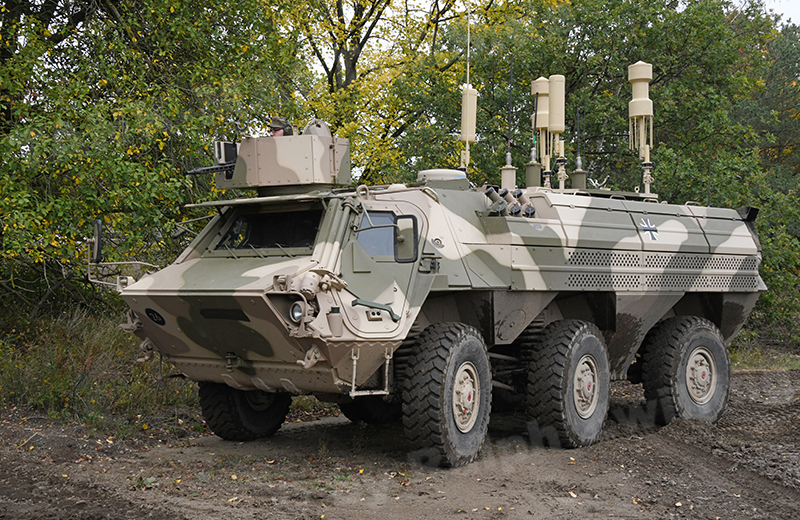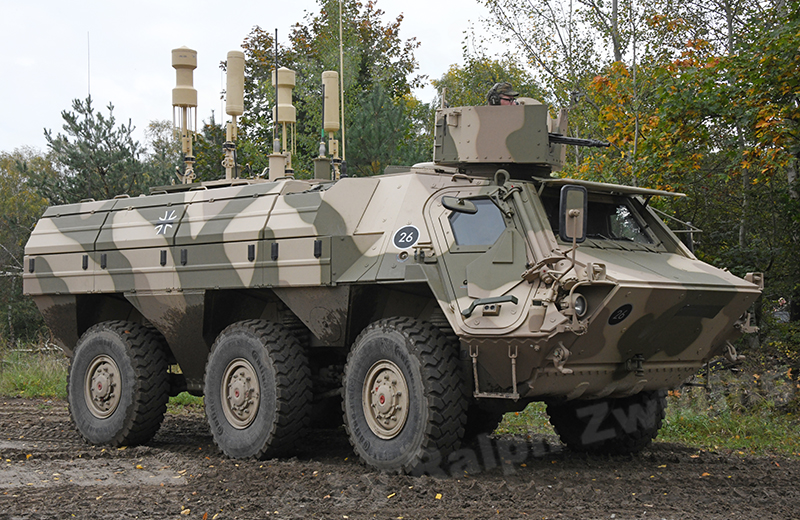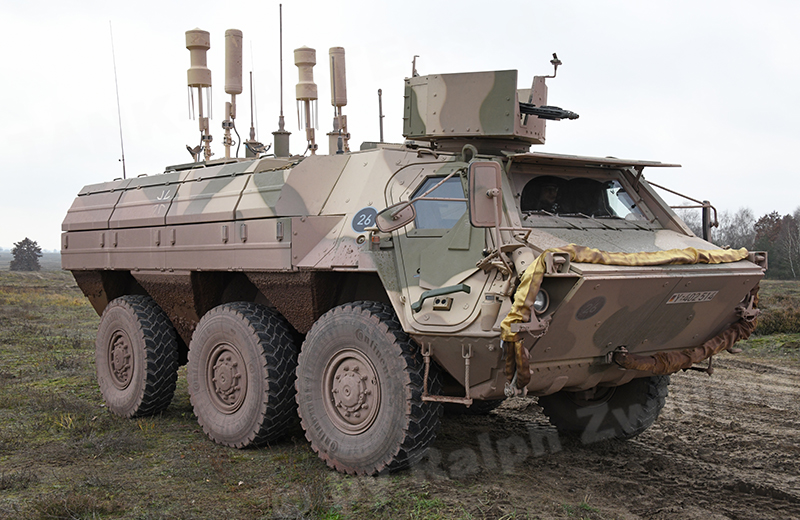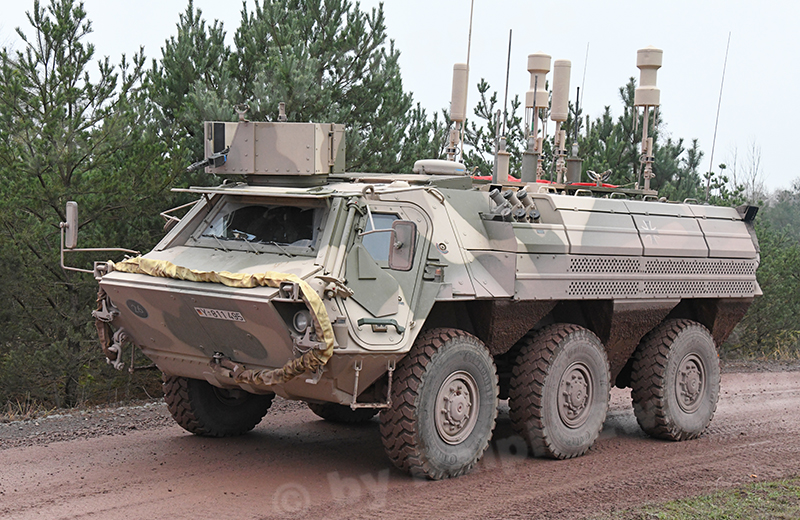 Transportpanzer 1A8A17 Stör-/Schutzausstattung CG-20+
The TPz 1A8A17 Fuchs Standard, mit SEM 80/90, mit Zusatzpanzerung, IED-/Minenschutz, Raumkühlanlage und Einbausatz Stör- und Schutzausstattung CG-20+ is a very flexible parameterised jamming system that can be used in parallel against various kinds of remotely controlled IEDs. At the moment, the Bundeswehr fields 14 vehicles of this variant. These vehicles are based on two TPz 1A8A1, a TPz 1A8A3, three TPz 1A8A4 and eight TPz 1A7 chassis.
The Counter-Explosive Device Gerät (CG) 20+ is the HP 3260BW jammer made by H.P. Marketing & Consulting Wüst GmbH, which can be used to jam HF, VHF, UHF and GSM frequencies. The system uses direct digital synthesis (DSS) sweep technology and special software to maximise its effectiveness. In order to align the system with existing threats, it can be programmed to jam areas between 20MHz and 2,170MHz. Due to its high distortion power, the CG-20+ can operate in close proximity around the vehicle itself, and also in the vicinity of other vehicles driving in front or behind the jammer vehicle. Furthermore, it can support dismounted troops during special tactical procedures. The system is operated from a control panel installed in front of the passenger seat.
The CG-20+ jammer is located in the cargo compartment. The eight antennas of the system are installed on a baseplate mounted on the vehicle roof. The antennas can be folded away, and special transport brackets prevent them from being damaged.
| | Crew: | 2 |
| --- | --- | --- |
| | Gross Vehicle Weight: | 23.500kg |
| | Military Load Classification: | 26 |
| | Length: | 6.92m |
| | Width: | 3.09m |
| | Height: | 3.38m |
| | Ground Clearance: | 0.41m |
| | Grade: | 60% |
| | Slope: | 30% |
Download PDF file with sample photos
Yearbook – Armoured Vehicles of the Modern German Army 2018
Yearbook – Armoured Vehicles of the Modern German Army 2019
Yearbook – Armoured Vehicles of the Modern German Army 2020
If you are interested in publishing or purchasing our photos or reports, please feel free to contact us via the following email address: contact@tank-masters.de