BW – Eagle IV EinsFzg PatSich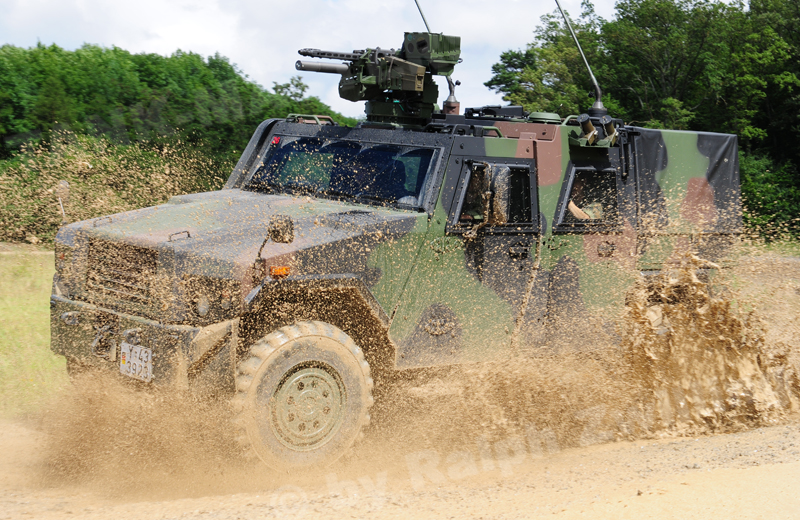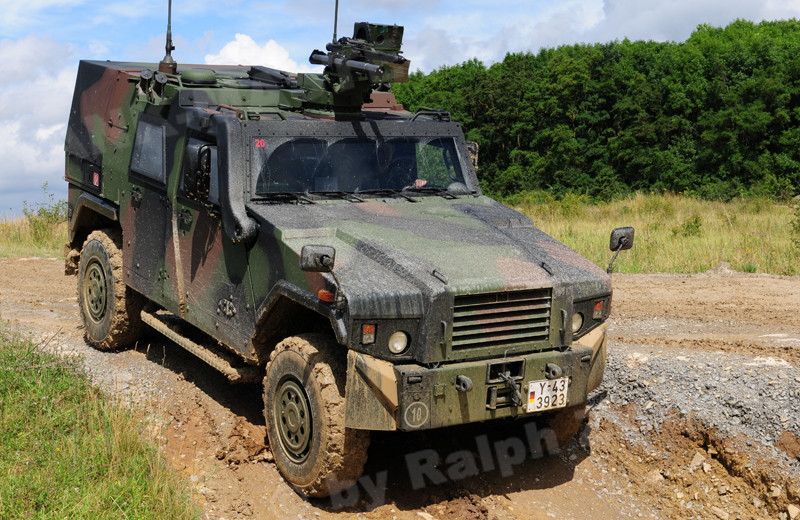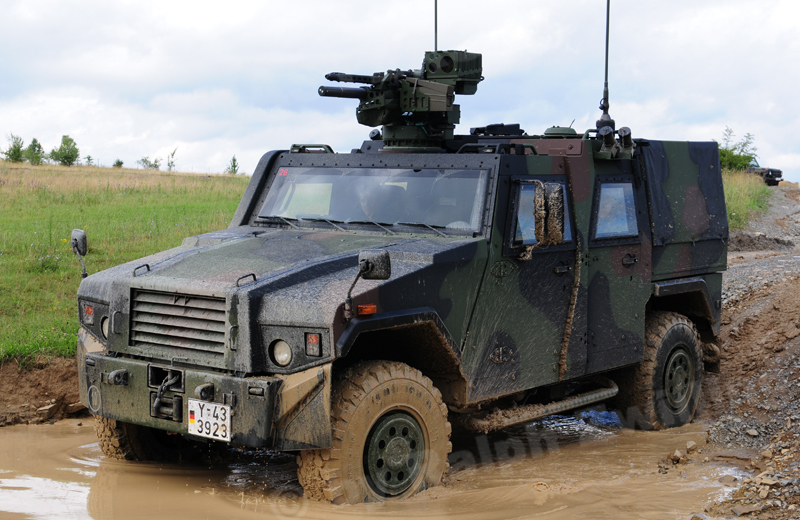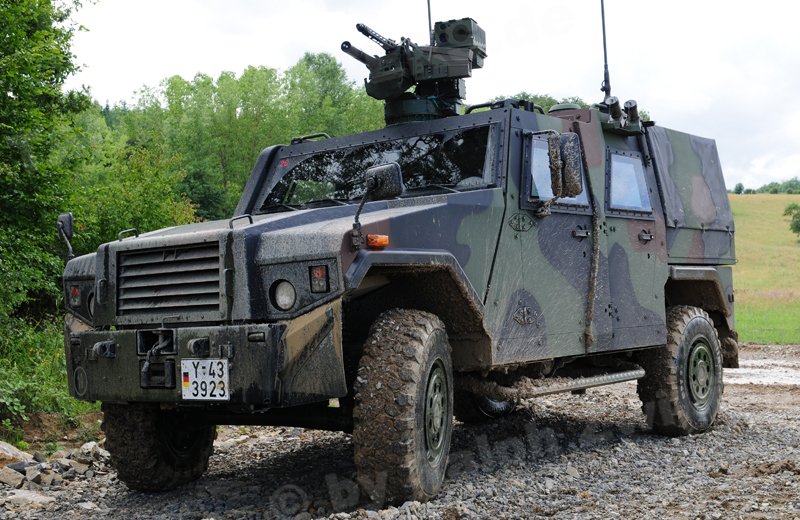 Eagle IV Einsatzfahrzeug Patrouillensicherung
Even though the decision to procure Eagle IV Level 2 Protected Command and Multipurpose Vehicles was made in July 2007, it took another twelve months before the project was financed by the Budget Committee of the German Bundestag. On 02 July 2008 a contract to purchase 25 Command and Multipurpose Vehicles became part of an urgent operational requirement. At the beginning of November 2008, another contract for 173 Eagle IVs was finally signed. The first production lot was divided into 43 Eagle IV Patrol Security Vehicles as well as 155 Eagle IV Utility Vehicles for Command Staff. Externally the Patrol Security Vehicle can easily be identified by the electrically driven self-recovery winch with a pulling force of 5 tonnes that is integrated into the front bumper.
The most important feature of the Eagle is the torsion-resistant ladder-type frame and the de Dion suspension with patented stagger stabiliser that provides very good off-road mobility. The vehicle basically consists of the chassis with the power pack and drivetrain, the armoured cell and unarmoured rear storage compartment. The 250hp Cummins ISSBe 250 diesel engine of 5.9-litre displacement, with turbocharger and common-rail injection provides the 8,800kg vehicle with a maximum speed of 100km/h. Due to statutory regulations, the top speed is limited to 80km/h. The armament of the Eagle IV Patrol Security Vehicle consists of the light FLW 100 remote-controlled weapon station (RCWS) made by Krauss-Maffei Wegmann (KMW) as well as a 76mm smoke grenade discharger system with two launchers on each side of the cabin. The FLW 100 can be armed with the 7.62mm x 51 MG31T MG and it features a CCD day-sight camera with 10x optical zoom, uncooled thermal-imaging system
and laser rangefinder.
| | Crew: | 4 |
| --- | --- | --- |
| | Gross Vehicle Weight: | 8,800kg |
| | Military Load Classification: | 00 |
| | Length: | 5.39m |
| | Width: | 2.30m |
| | Height up to top of FLW 100: | 2.90m |
| | Ground Clearance: | 0.40m |
| | Grade: | 60% |
| | Slope: | 30% |
Download PDF file with sample photos
Publication about the Eagle IV Family of Vehicles
Yearbook – Armoured Vehicles of the Modern German Army 2018
Yearbook – Armoured Vehicles of the Modern German Army 2019
Yearbook – Armoured Vehicles of the Modern German Army 2020
If you are interested in publishing or purchasing our photos or reports, please feel free to contact us via the following email address: contact@tank-masters.de