BW – Minenräumpanzer Keiler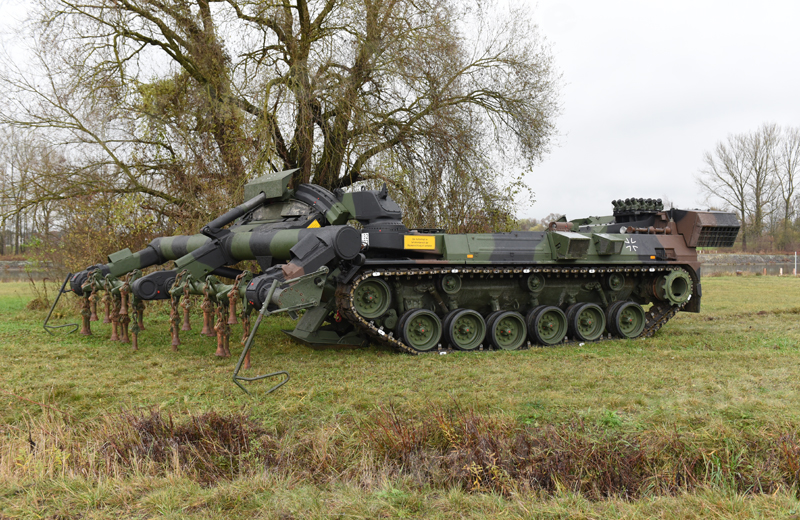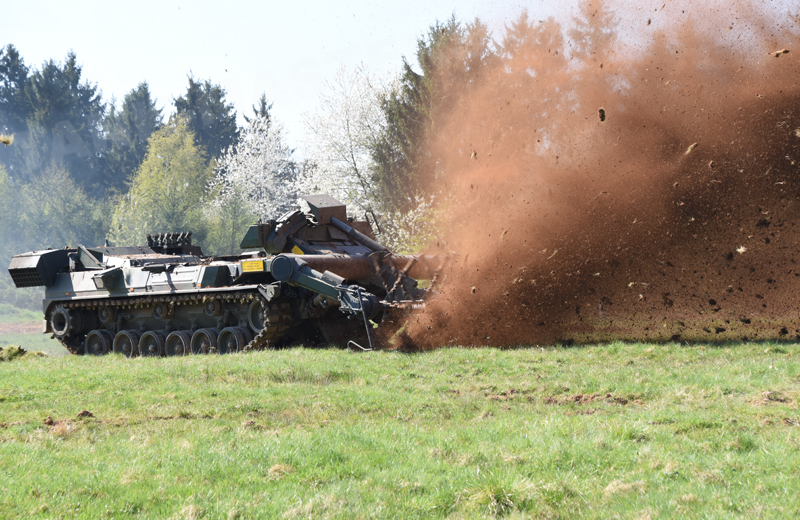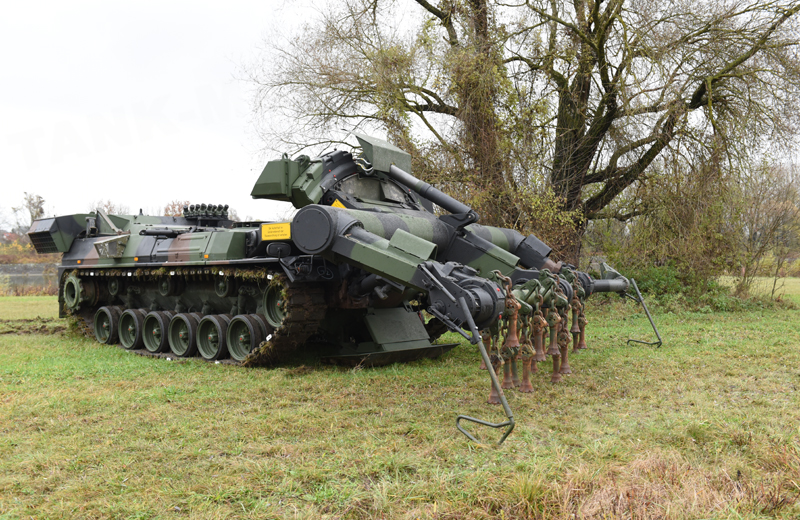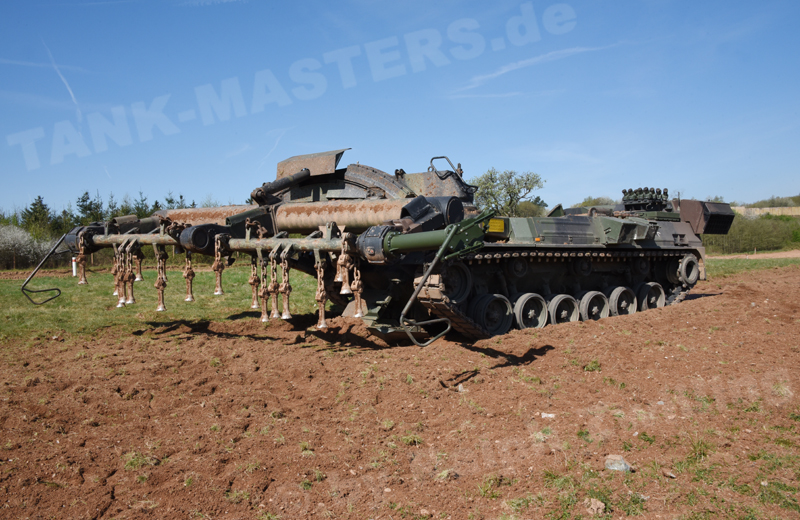 Minenräumpanzer Keiler
The Keiler mine-clearing vehicle is the last vehicle based on the M48 MBT still in the inventory of the German Bundeswehr. Due to tactical requirements, in 1971 the Federal Ministry of Defence issued a request for a landmine-clearing system. However, it took 25 years and required many development steps before the first vehicles could be handed over to the Bundeswehr. Due to a lack of funds and a restructuring of the Bundeswehr after the end of the Cold War, only 24 vehicles were procured from 1996-98. All were delivered directly to the engineer corps of the armed forces.
This mine-clearing vehicle has the task of creating a mine-free lane with its rotating striking mechanism, so it can ensure all operational requirements for mobility, flexibility and the ability for mechanised brigades to execute their missions. During mine clearing, some 98- 100% of mines are destroyed, detonated or thrown out of the path in front of the vehicle. The total duration for clearing a lane 120m long is, at most, 15 minutes, and a second lane can be cleared after only ten minutes. Compared to other mine-clearance vehicles, the Keiler offers an optimum in terms of clearance security, performance and associated costs. The Keiler mine-clearing vehicle has been specially optimised for clearing lanes in minefields. An area clearing system in the context of humanitarian operations is not meaningful, since still functional mines and eventually fuses of them can be thrown to the side, outside the cleared mine lane, where they would continue to be a threat to people.
Basically, the Keiler mine-clearing vehicle consists of the carrier vehicle and clearing mechanism. For the construction of the Keiler, a slightly different cast-steel hull of the M 48 A2G MBT with modified suspension was used. This provides the best protection for the two-man crew, and it also has sufficient rigidity and stability for the clearing operation as well as the vibrations that inevitably occur.
| | Crew: | 2 |
| --- | --- | --- |
| | Gross Vehicle Weight: | 54,000kg |
| | Military Loading Class: | 60 |
| | Length (during operations): | 20.70m |
| | Width (during operations): | 6.35m |
| | Height (during road march with antenna): | 4.00m |
| | Ground Clearance: | 0.39m |
| | Grade: | 60% |
| | Slope: | 30% |
Download PDF file with sample photos
Publication about the MiRPz Keiler
Yearbook – Armoured Vehicles of the Modern German Army 2018
Yearbook – Armoured Vehicles of the Modern German Army 2019
Yearbook – Armoured Vehicles of the Modern German Army 2020
If you are interested in publishing or purchasing our photos or reports, please feel free to contact us via the following email address: contact@tank-masters.de