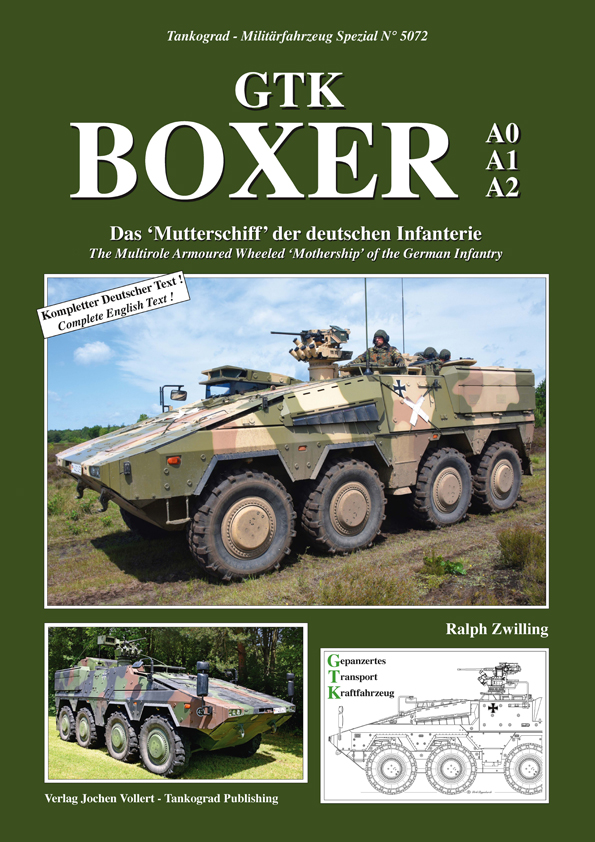 Recently Tank-Masters.de provided Tankograd Publishing a book about the German Army GTK Boxer A0/A1/A2 vehicles.
Since the introduction of the multirole armoured wheeled vehicle GTK Boxer (nicknamed the 'mothership of the infantry') no other vehicle family in the Bundeswehr has seen a more intensive modernisation effort.
With the most modern 'A2' standard now being fielded the following variants are currently in active service: Armoured Personnel Carrier, Command Vehicle, Heavy Armoured Ambulance Vehicle and Driver Training Vehicle.
This publication covers the history of the entire Boxer-family and goes into extensive detail with its most modern production batches, the A1 and in particular the A2, with many hitherto unpublished in-detail and in-action photos.