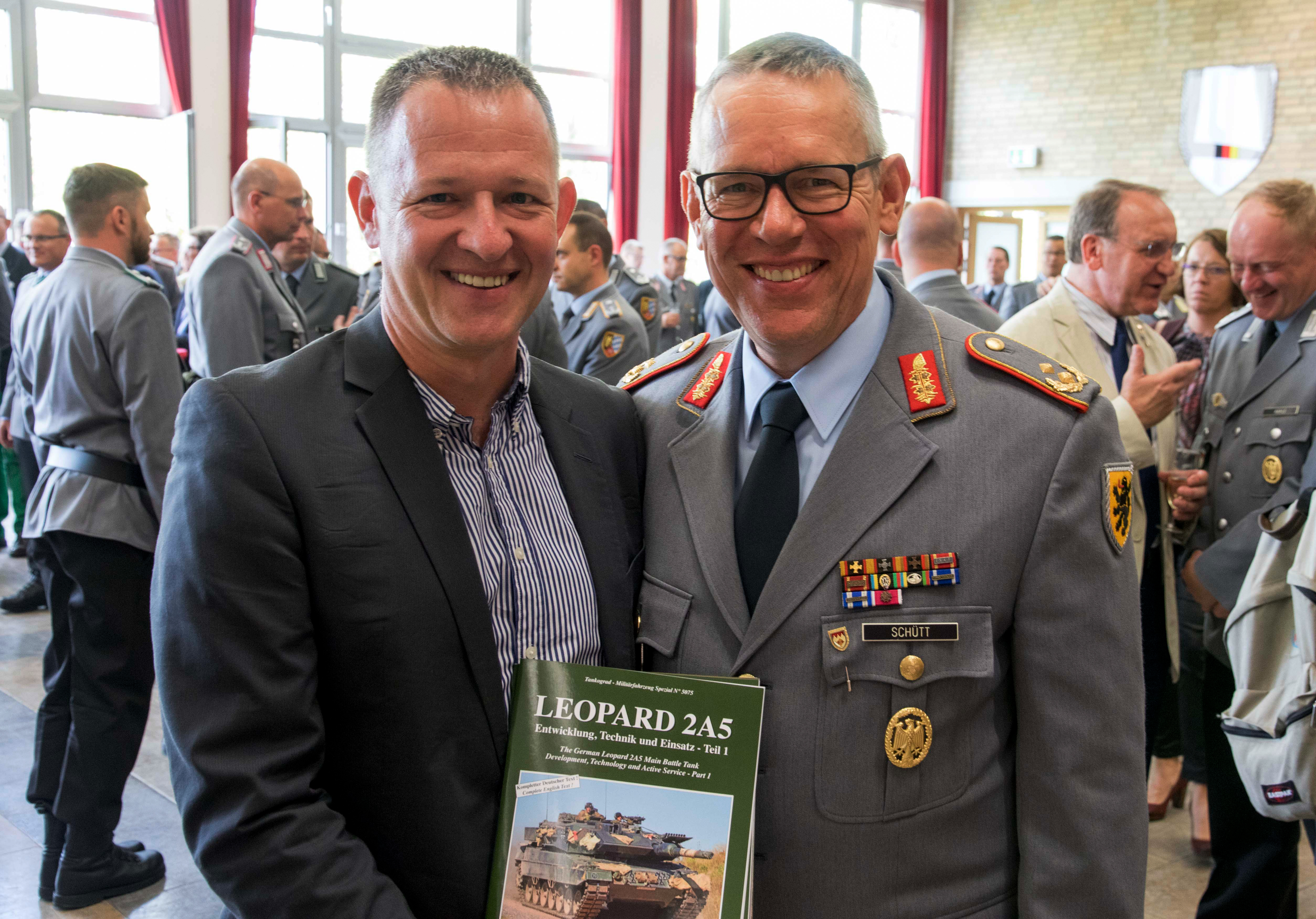 Photo (c) by Oberstabsgefreiter Samuel Spiegel (10. Panzerdivision)
Today Tank-Masters.de had the great honor to hand over a copy of the new book about the German Bundeswehr Leopard 2A5 Main Battle Tank to our longterm and good friend Major General Bernd Schütt during his change of command ceremony at the Balthasar-Neumann-Kaserne in Veitshöchheim.
The book describes not only many details of the Leopard 2A5 MBT but also shows numerous photos taken together at the Combat Maneuver Training Center in Hohenfels in the 1990s.
The book will get officially released by Tankograd Publishing on 15 September 2018.