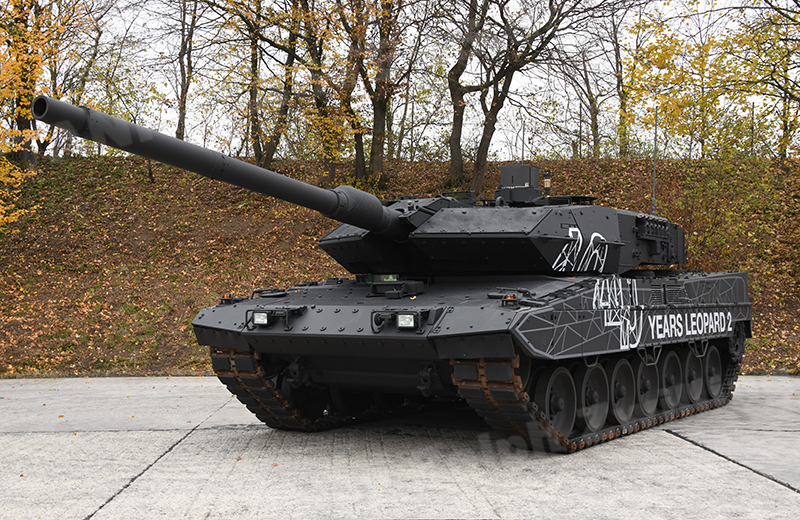 On 20 November 2019, Tank-Masters.de had the great opportunity to attend the 40 year anniversary ceremony of the roll out of the first Leopard 2 main battle tank at the KMW facilities in Munich.
In autumn 1979, the Bundeswehr introduced the first Leopard 2 MBT to uniquely combine the combat value criteria of firepower, mobility, protection and commandability.
International guests from the military and from industry took part in the ceremony and, during a panel discussion entitled "A European Tank Fleet: First Step Towards a European Army?", talked about the future of the Leopard 2 MBT.
The continuous development and upgrading of the Leopard 2 A4 to the current A7V variant make it even today one of the best main battle tanks in the world, on which a total of 19 nations rely.